Boundary Waters Week (June 5-14) will celebrate the 100th Anniversary of the Boundary Waters Treaty with a series of events in Niagara Falls, but the Forum for Leadership on Water (FLOW) is using the occasion to ask the federal government to invest in Canadian water security.
FLOW wants feds to provide greater support to the International Joint Commission (IJC), the binational body created by the Treaty to resolve disputes between Canada and the U.S. over shared boundary waters. The organization is concerned that the IJC's relevance has been called into question due to inadequate resources and insufficient support.
"The IJC exemplifies for the rest of the world how successfully transboundary water relations can be conducted between riparian neighbors" said Bob Sandford, chair of the Canadian Partnership Initiative of the United Nations 'Water for Life' Decade.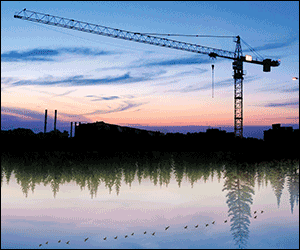 The Commission has received close to 100 references in 100 years of existence, and has only failed to reach a full consensus on two occasions. Governments have acted on their recommendations in the vast majority of cases. However, there are both new opportunities and worrying trends as the Commission enters its second century.
"Unless we strategically rebuild the credibility of the Boundary Waters Treaty and the IJC to resolve transboundary water disputes, we seriously compromise the integrity of shared ecosystems to the detriment of both countries," said Norm Brandson, former Deputy Minister of the Manitoba Department of Water Stewardship.
Marc Hudon, director of Nature Quebec's St. Lawrence River/Great Lakes Program, thinks that the feds should renegotiate the Great Lakes Water Quality Agreement, and "in the process find ways to better coordinate water quality programs in the upstream Great Lakes and downstream St. Lawrence basins."
In terms of aboriginal water issues, Merrell-Ann Phare, executive director of the Centre for Indigenous Environmental Resources, commented that "the IJC is perfectly poised to consider increasingly intractable issues such as reconciliation of the interests, rights and ambitions of First Nations, Metis and Native American peoples who are impacted by transboundary water disputes."
An earlier report by several FLOW members entitled called on the federal government to "work with U.S. counterparts to inject the IJC with the capacity it needs-financial, technical and staffing-to evolve to meet new challenges." That same report described a troubling loss of national water science capacity in recent years, which has compromised the ability to adequately support the IJC's activities and to protect national water security more generally.