Yesterday, François-Philippe Champagne, Minister of Infrastructure and Communities, and Valérie Plante, Mayor of Montréal, announced funding for two projects to increase the stormwater and wastewater management capacity of Montréal's municipal structures.
The investment is intended to address community needs for adaptation to frequent and intensifying weather events caused by climate change. Reducing the impact of natural disasters, such as flooding, is a critical prerogative for the federal government.
"The devastating floods in Quebec over the past few weeks are a stark example: in several neighbourhoods, the flooding exceeded the levels recorded during the 2017 floods," said Minister Champagne. "The investment we're announcing today will help protect the St. Lawrence River, ensure uninterrupted access to essential services, and reduce the economic and social impacts of flooding."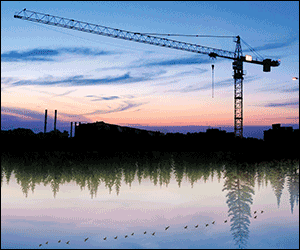 Floods are becoming a serious problem for Montreal, because of its geographic location and climate change. This is putting extreme pressure on sewers and water retention facilities, especially during spring thaws when large volumes of storm water create a higher risk of ruptures that can lead to contaminated water leaking into the drinking water system.
"The City of Montréal treats more than 99 per cent of its wastewater, and we are working tirelessly to treat the remaining 1 per cent. Retention structures meet this need," said Plante. "They make it possible to reduce overflows into waterways during heavy rains but also, and above all, to protect the population from sewer backflows. It would be very difficult for Montréal to finance such infrastructure on its own."
The first project involves building a retention system in the Griffintown neighbourhood to maximize overflow control and better protect residents from water damage. The second project involves building three retention systems in densely populated neighbourhoods such as in the area of the old Turcot Yards. These facilities will ensure Montréal has enough water storage space and strengthen the capacity of the city's collection sewers.
Once completed, this work will increase the community's flood resilience and better protect nearly 7,000 people directly. It will also reduce the number of residents who go without essential services during floods and save long-term recovery and replacement costs.
The Government of Canada is investing over $54.3 million in these two projects: nearly $21.3 million for the Griffintown project and more than $33 million for the Turcot Yards project. This financial support comes from the Disaster Mitigation and Adaptation Fund.