FCM announced the new municipal elected official climate champions for the Municipalities for Climate Innovation Program (MCIP) and Partners for Climate Protection (PCP) program.
The four elected officials selected are climate change leaders who have shown their personal commitment to climate action through successful initiatives in their communities.
As MCIP and PCP climate champions, they share knowledge and expertise with fellow elected officials in communities of all sizes and speak at events across the country. By sharing practical experience, the climate champions aim to inspire and support peers taking climate action in communities from coast to coast to coast.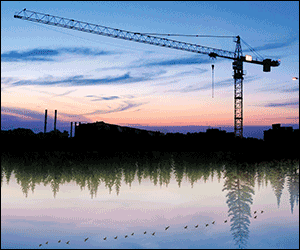 The climate champions also share insights from their networks with FCM, providing lessons learned related to climate change efforts in their municipality and region. They provide valuable feedback on the direction of FCM programming to help enhance our program activities and resource materials.
The four elected officials selected to champion climate change are: Taylor Bachrach, Mayor, Town of Smithers, British Columbia; David Chernushenk, Former councillor, City of Ottawa, Ontario; Virginie Dufour, Councillor, Laval, Quebec; Diane Freeman, Councillor, City of Waterloo, Ontario.
Taylor Bachrach | Mayor, Town of Smithers, British Columbia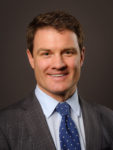 First elected to local government in 2008, Bachrach is currently serving his third term as mayor. He is the chair of the BC Municipal Climate Leadership Council, a member of the British Columbia's Climate Solutions and Clean Growth Advisory Council, and president of GoByBike BC, a provincial organization that promotes bicycles as everyday transportation. Bachrach holds an honours degree in geography and environmental studies from the University of Victoria and a certificate in executive leadership from Simon Fraser University. He also owns and runs Bachrach Communications, a small web and graphic design firm. Along with his wife and two daughters, Bachrach enjoys canoeing, cycling and skiing.
David Chernushenko | Former councillor, City of Ottawa, Ontario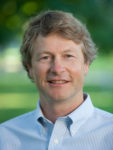 Chernushenko recently served two terms as a councillor, chairing the City of Ottawa's environment and climate protection committee. He also played a major role in promoting active transportation, complete streets, public health, and supportive housing. Chernushenko previously served as a member and vice chair of Canada's National Round Table on the Environment and the Economy, as deputy leader of the Green Party of Canada, and on the International Olympic Committee Sport and the Environment Commission. David has written three books on sustainable management practices and produced three films. He believes in minimizing our environmental footprint while maximizing our positive legacy on the ecosystems that sustain us and the society of which we are a part.
Virginie Dufour | Councillor, Laval, Quebec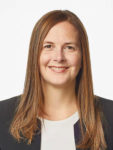 Now in her second term as a councillor, Dufour is a member of the City of Laval's executive committee. Her vested interest in sustainable development makes her a valued member of the transport committee, the urban planning advisory committee and the environment advisory committee, which she chairs. She also serves on the boards of directors of both Tricentris, a recycling company, and the Quebec Urban Planning Association. Dufour holds a Bachelor's degree in Business Administration and a Master's in Business Administration (MBA) specializing in information technology management. Trilingual, she developed extensive project management experience working in a senior position in Chile before returning to her hometown.
Diane Freeman | Councillor, City of Waterloo, Ontario
Freeman has served continuously on the Waterloo city council since 2006. She has been an unrelenting champion for building accessible communities by planning, funding and installing sidewalks, trails and dedicated bicycle infrastructure. Through her work on the board of the Association of Municipalities of Ontario and the Share the Road Cycling Coalition, Freeman helped deliver Ontario's first Bicycle Summit. This summit led to the creation of the Bicycle Friendly Community Awards in Ontario, as well as the first provincial cycling strategy. Freeman is a Professional Engineer and was president of Professional Engineers Ontario in 2010-11. She works full-time as a senior project engineer with Masri O Architects.