Water Canada's annual Water's Next Awards program recognizes individuals and companies that have had a positive impact on the water industry in Canada and beyond.
Drawing on the advice of experts who make up the Water's Next Selection Committee, Water Canada is excited to announce finalists for the 2020 Water's Next Awards.
The award winners will be announced during a virtual event that is being hosted on June 11, 2020 by Water Canada and the Canadian Water and Wastewater Association (CWWA).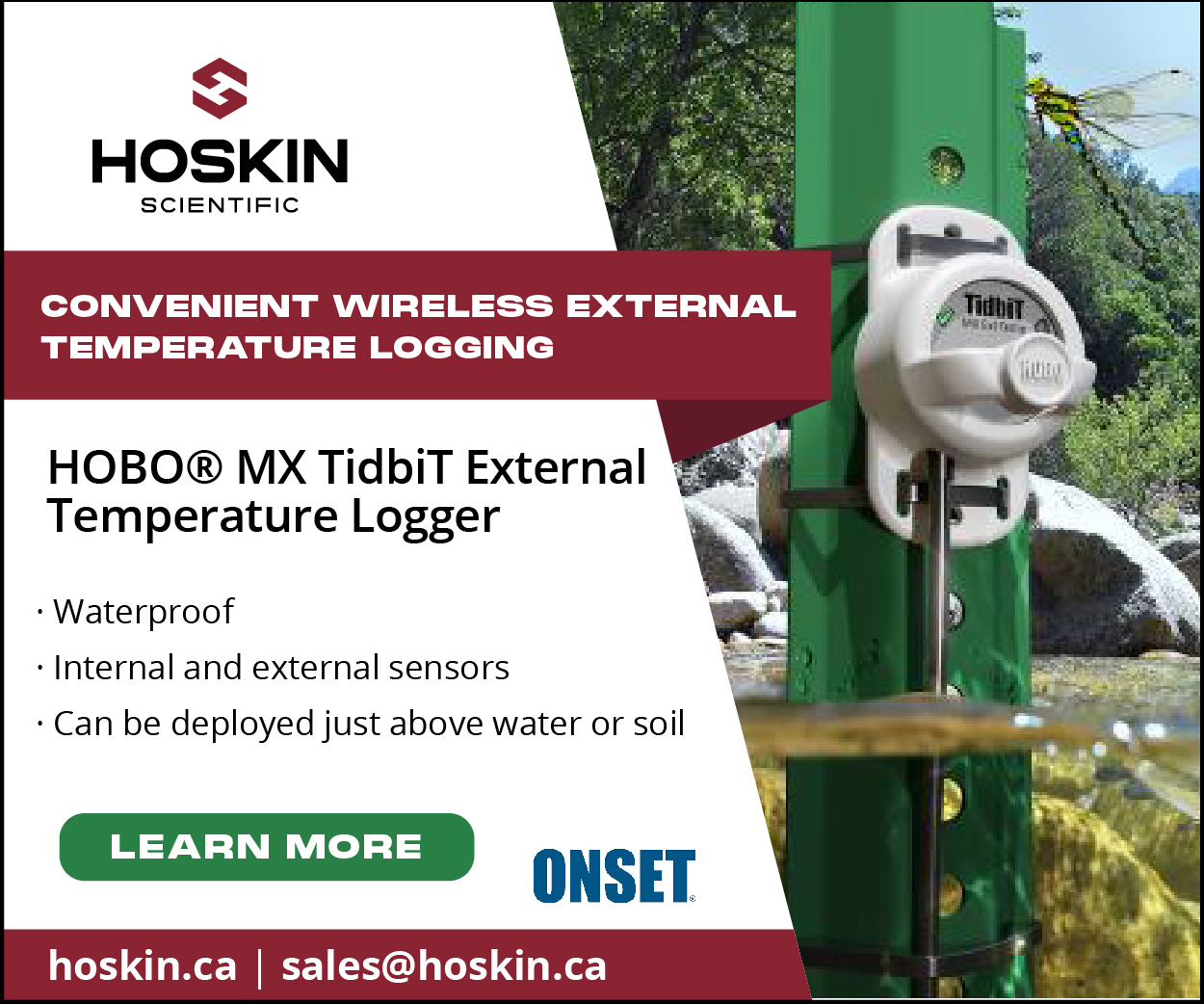 ---
Category—People: Academic Leader
Julia Baird, Brock University: Julia draws on diverse disciplines needed to tackle complex water resource governance problems and identify innovative solutions.
Chris Metcalfe, Trent University: Chris Metcalfe focuses his research on the distribution and toxic effects of contaminants in the environment.
Rehan Sadiq, University of British Columbia: With his research, Rehan is transforming the way small- to medium-sized communities are managing their water supplies.
---
Category—People: Business Leader
Martin Bureau, Sanexen: Martin Bureau has assembled an innovative research and technology development program.
John Gillis, Innovation Cluster—Peterborough and the Kawarthas: John uses his time and knowledge to give back to the cleantech community through his work at the Innovation Cluster.
Tim Sutherns, Eramosa Engineering: Tim founded Eramosa Engineering to help with information, automation and control, and operations at water and wastewater utilities.
---
Category— People: Non-Government Leader
Chitra Gowda, Conservation Ontario:  Chitra is the source water protection lead at Conservation Ontario and she ensures that actions are taken to protect drinking water sources in communities across Ontario.
Kalpna Solanki, Environmental Operators Certification Program (EOCP): Kalpna leads EOCP, which successfully developed an award-winning CRM system.
Graeme Stewart-Robertson, ACAP Saint John: Graeme has helped develop and deliver programming that impacts both the residents of the City of Saint John and those beyond its borders.
---
Category—People: Government Leader
Saad Jasim, University of Windsor: Saad has undertaken extensive research that used ozonation as the primary disinfectant. The research resulted in the implementation of the first large ozonation plant in Ontario.
Indra Maharjan, Ontario Clean Water Agency: Indra successfully developed an energy program on behalf of OCWA for municipal clients. The program led to over 150 energy efficiency upgrades, which resulted in significant energy and GHG savings.
Barry Orr, City of London: Barry has been advocating for standards and regulations at the local, national, and international level around the disposal of trash such as wipes, personal care products, and dental floss in toilets.
Melina Scholefield, City of Vancouver: Melina s helped create a more holistic approach to urban rainwater management in the City of Vancouver. She started the process that resulted in the creation of the City of Vancouver's Rain City Strategy.
---
Category—People: Water Operator
Krista Derrickson, Westbank First Nation: In her two roles at Indigenous Services Canada (ISC), Krista was involved in supporting operator training and certification programs.
Deon Hassler, File Hills Qu'Appelle Tribal Council: As a circuit rider, Deon Hassler assists First Nations operators in obtaining and maintaining their certification. Hassler also provides advice to Chiefs and Councils.
---
Category—People: Young Professional
Anum Khan, Ryerson University: Anum conducted primary market research to assess the feasibility of an artificial intelligence-based monitoring system that will enable the early detection and identification of "flushable" consumer products in wastewater systems in quasi real-time.
Thouheed Abdul Gaffoor, EMAGIN: Thouheed co-founded EMAGIN, an artificial intelligence company that optimises processes with the water sector and beyond.
---
Category—Projects and Technology: Conveyance
City of Waterloo: The City is working on a project that aims to identify leak and pressure events that are happening within its water distribution system.
---
Category—Projects and Technology: Drinking Water
BlueW: This project aims to improve health, reduce plastics, cut costs, and bring communities together by making municipal tap water more accessible alternative to bottled water.
Logistec: A current project is developing and implementing SANEXEN's Second Generation Trenchless Structural CIPP Technology for water main replacement applications.
---
Category—Projects and Technology: Early Adoption
The Nation Municipality—Bishop Water: The low capital and operating cost of Bishop Water's BioCord system enabled The Nation Municipality to cost-effectively extend the life of its treatment plant.
GBF—Western University—Hoskin Scientific: The project team developed a technology to gain accurate sampling data from specific areas in different water bodies at a regular frequency without putting individuals at risk in order to collect the samples.
---
Category—Projects and Technology: Stormwater
Rain City Strategy: The Rain City Strategy provides a long-term roadmap for advancing and evolving rainwater management practices in the City of Vancouver, with a focus on green infrastructure.
Rain It In: Rain It In challenges college and university students in Ontario to form multidisciplinary teams and create innovative solutions that will mitigate the impacts of intense rainfall events in their communities.
The Jellyfish-Imbrium Systems: Imbrium developed a solution to meet stormwater regulations that are calling for more robust treatment levels.
---
Category—Projects and Technology: Wastewater
BQE Water: The company offers Selen-IX™, an active process technology that provides the mining industry with a solution to manage selenium.
Duffin Creek Wastewater Treatment Plant: A project undertaken by Durham Region aimed to connect data from different processes at the Duffin Creek Wastewater Treatment Plant to answer two questions: How much fuel was the plant anticipating using? Could that be reduced?
Kourant: The company aims to remove total nitrogen and phosphorus, reduce oxygen requirements, and decrease sludge production.
SENTRY: This technology monitors wastewater treatment process stability, protect wastewater treatment plants from upset, and optimize processes.
---
Category—Projects and Technology: Water Resources
Aclarus Ozone: Aclarus aims to provide a practical, affordable system for the complete treatment of rain water and green roof run off water for non-potable reuse without chemicals.
Canada's Great Water Adventure: The project aims to teach youth about the importance of protecting and caring for water.