A new agricultural alternative is sprouting up in some of North America's largest cities. Forget images of cattle grazing on a hot summer's day or row upon row of colourful, flowering soybeans and towering cornstalks. Consumers are now showing some resistance to practices such as chemical spraying and genetic modification. From New York to San Francisco, Montreal to Vancouver, urban farms are emerging as an almost-same-day antidote to rural-grown produce that spends weeks travelling thousands of kilometres to reach big-city supermarkets. Urban farming, if not certified organic, is largely accomplished au naturel, with water conservation and other environmental efforts as key drivers and potential cost-cutters.
While supermarket shoppers choose between plum, cherry, and plain old tomatoes, residential customers of Lufa Farms in Montreal have nearly two dozen heirloom varieties to consider, with names as unusual as Giant Brandywine, Cherokee Purple, Green Zebra, and Indigo Rose. Lufa grows these, along with three kinds of eggplant and an array of peppers, cucumbers, lettuces, and other greens in hydroponic greenhouses atop two low-rise commercial buildings amidst the hustle and bustle of metropolitan life. Commercial greenhouses can be considerable consumers of water and other resources, but Lufa's set-ups, at 31,000 and 43,000 square feet, recirculate water though closed-loop networks of tanks, pumps, pipes, and filters.
"We're trying to reduce our footprint on the environment as much as we possibly can," explains Lauren Rathmell, a founding member who oversees Lufa's greenhouse operations. She says Lufa's hydroponic greenhouses use up to 90 per cent less water than comparable ones that don't recirculate. "It's all automated. We irrigate most of our plants using drip lines set up where we water the plants from above. Water that's not taken up by the plants and doesn't evaporate is captured, sent down to our collection tank, filtered, and reused." Some plants, mostly the lettuces, grow with their roots submerged entirely in gently flowing water, continuously irrigated. Others sit in soilless coconut husk grow sacs.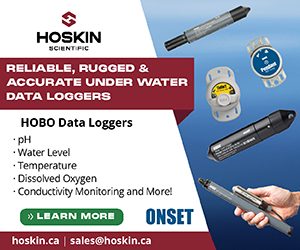 Lufa also harvests rainwater and indoor condensation from its greenhouses using metal gutters. "Our actual water consumption is so low that we just have a regular waterline from the city," Rathmell says, adding that Lufa also composts on site, saves energy through biomass heating systems and semi-transparent energy curtains, and employs biological methods for pest control. Indeed, the greenhouses are pure joy for ladybugs brought in to prey on anything competing with humans for produce.
Lufa Farms isn't alone. In northwest Toronto, Fresh City maintains a 2.5-acre plot of land and coordinates other small-scale urban farmers on an additional 3.5 acres at Downsview Park, a military base converted into parkland with a mandate that includes supporting urban food production.
"We grow a diverse set of crops, pretty well any vegetable you can think of," says founder Ran Goel, estimating his local produce sales at $200,000 annually to roughly 1,400 households. As with Lufa, Fresh City grows using organic methods but is not certified. In Fresh City's case, it's because certification depends on long-term stewardship practices, and Fresh City leases its land. Still, Goel takes a similarly conservationist approach to his relationship with water. While Fresh City's modest 3,000-square-foot greenhouse is leased from Downsview Park and is a bare-bones structure without any water capture systems, the company uses drip tape irrigation to water its field crops.
"That's a pipe you lay along the rows of plants, and water comes out slowly through small perforations in the pipe," Goel says, adding that traditional spray systems are more susceptible to evaporation. "Drip tape feeds the roots directly because it sits right on the soil," he explains. Fresh City also covers the topsoil with mulch and the plants with tent-like fabric row covers to contain moisture and prevent evaporation, and each row of plants has its own valve which can be turned on or off manually according to the need for water.
Jeffrey Bruce, a Kansas City landscape architect who chairs Green Roofs for Healthy Cities, a North America-wide industry association, says these are early days for commercial urban agriculture. And while drip tape in fields and closed-loop systems in hydroponic greenhouses have become fairly standard, rainwater and condensate harvesting are considerably less common. Some office, government, and high-end commercial buildings are beginning to capture rainwater and condensate for non-potable uses such as landscaping. But Bruce says it's a challenge to use harvested water on crops because of the risk of contamination from air pollution as well as any bird feces and decaying organic matter that lands on the roof or surface.
To safely and effectively treat harvested rainwater for direct contact with food, Bruce recommends storage tanks, a pumping system, filters, and some form of disinfectant such as chlorination, ozonation, or ultraviolet system. "Getting it to potable is a much more intensive process, and adopting the technology to do this costs money," he says. "The challenge is that urban farming to a large degree is still a marginal business."
Rathmell says Lufa uses hydrogen peroxide systems for disinfection and screen filters to weed out non-organic contaminants like metals. The rainwater collection system is also automated to kick in only after five to 10 minutes of consistent and significant rainfall, so outdoor surfaces received an initial rinsing. Lufa also samples its water periodically for contaminants. "The plants aren't soil based and we're not using any fertilizers so there's really no entry point for pathogens," she says.
Cost is indeed an issue for urban farmers. Earlier this year, Alterrus, a company operating a greenhouse atop a parkade in downtown Vancouver, filed for bankruptcy, owing more than $4 million to creditors. At the time, Alterrus blamed problems with crop production and a mechanical failure a month earlier. The business had hoped to supply pesticide-free veggies to local grocery stores and restaurants.
Rathmell says Lufa invested roughly $5 million on the infrastructure for its two greenhouses, including the water conservation systems, and is now finally reaching the break-even point, on track for profitability later this year. While the rainwater harvesting components represent just a small portion of the overall expense, greenhouses tend to be costly, especially when they're highly automated or when careful architectural engineering is needed so they can sit atop buildings. Recirculation further increases the costs because of additional tanks, pipes, and other plumbing. "Irrigation systems for greenhouses are high end because they need to be able to operate all the time, continuously, reliably, and efficiently, and then there's added cost for recirculation," she says. "There's definitely some investment there rather than just the run-to-waste system."
Ultimately, water conservation can help farmers, urban or otherwise, contain their costs. In fact, Jeffrey Bruce points out that, from his vantage point, water use in agriculture is far more sophisticated than it is in landscaping. "Most of the advancements in water distribution have come from the agriculture side because, technically, they're dealing in magnitudes of hundreds, if not thousands, of acres in size," he explains. "For your backyard, a quarter inch of extra water or another bucket of fertilizer isn't going to make or break you, but if you're farming almonds over 15,000 acres, it becomes expensive. So farmers know precisely how much water is needed during flower-set and the production of fruit, and during which periods you need to add more water or can draw back."
Goel says the desire to conserve water is one of the main drivers behind urban farms like his. "That's one of the reasons we farm organically—to avoid the impact of pesticides and other chemicals and also synthetic fertilizers like nitrogen running off into the water," he explains. "Farming uses a lot of water, no question. But we need farming to eat, so it's more of a question of how we farm."  WC
Saul Chernos is a Toronto-based writer and frequent Water Canada contributor. This article appears in Water Canada's May/June 2014 issue.