"We must commit ourselves as a society to ensure that every child has access to safe, clean drinking water," wrote Assembly of First Nations (AFN) National Chief Shawn A-in-chut Atleo in an April 13 op-ed about the federal election for CBC News. In his letter, he claimed that 114 First Nations are living under boil water advisories.
Two days later, Chief Jonah Strang declared a state of emergency for Pikangikum First Nation, a northwestern Ontario community with an on-reserve population of 2,400, no all-year road access, and no indoor water supply. Two years ago, a government study indicated that the Pikangikum water system was likely to fail, and now, according to Strang, it has. The system, he said in a release, requires "an immediate and comprehensive overhaul."
In the meantime, community members are gathering untreated water from the nearby lake. "Parents may have no choice but to expose their children to contaminated drinking water," said Strang. In response to the crisis, Pikangikum and the Independent First Nations Alliance ordered two 21,000-litre shipments of bottled water. At press time, a long-term solution had not been determined.
"This is a state of emergency. There is a real risk of sickness or worse. It is shocking and unacceptable that this kind of situation can take place in Canada," said Strang.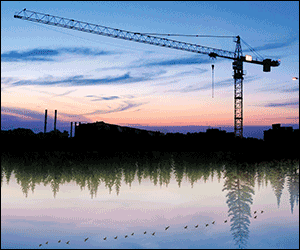 On April 19, Atleo echoed that statement in support of Pikangikum. "Literally thousands of our people are in homes that do not have clean drinking water. Our people are getting sick and at risk of disease. These types of problems should not be happening in a country like Canada. We need action now."
In 2010, an independent firm visited 571 participating First Nations and inspected over 1,300 water and wastewater systems, over 800 wells and over 1,900 septic fields. The federal government is due to release details of this national engineering assessment in spring 2011. Prior to its completion, the federal government introduced Bill S-11, the proposed First Nations Drinking Water Safety Act.
Controversy surrounded the Bill (see "Fitting the Bill," January/February 2011), but the May 2 election has slowed (or possibly halted) progress (see our poll: Should Senate Pass Bill S-11?).
Ultimately, Atleo and AFN want to see action for the people of Pikangikum and all First Nation communities that are struggling to ensure their citizens have access to clean drinking water. "We need a clear commitment by the federal government to work with First Nations to deliver on a plan of action for stable and sustainable infrastructure including First Nations water and wastewater systems," he said. WC
For the other story identified on the map, see "Know Your Well." Thanks to The Water Chronicles for providing recent national data for the map.