Since September, Science Borealis, Canada's digital science salon, has been puncturing the social media bubble with "Reflections: 100 Voices for Canadian Science Communication." The campaign pairs thoughtful quotations with bubbly portraits of science communicators.
Operating under the hashtag #scicomm100, the campaign has brought deserved attention to a gamut of Canadian scientists, science communicators, science dreamers, and people of many-hyphenated science talents.
The project goal is, "To share a broad view of the Canadian science communication landscape, open a conversation around science communication in Canada, and deepen readers' appreciation of the importance of accurate and engaging scientific information." Moreover, the project offers a long-term teachable tool in the form of punchy and expressive assets that can grab the attention of kids in the classroom or serve as a call-sign for Canadian science.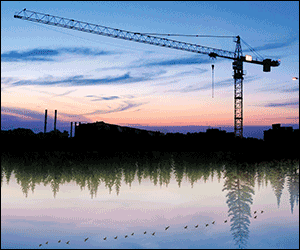 Many of the featured communicators used the space to address the complexities of delivering science to the public. "Science is all about storytelling. From forming hypotheses to analyzing results we are examining how things fit together to tell a story about our world. Scientists require the precision and accuracy of jargon and mathematics to communicate to each other. The public needs the story," said Ele Willoughby, an artist and marine geophysicist, for the project.
"Initially, we had a difficult time getting people to participate. Now that we've launched, however, the response has been tremendous. People from a variety of backgrounds are commenting and sharing, and we had a signal boost from the Minister of Science, Kirsty Duncan, twice during our campaign. Overall, this initiative has really opened up a broad discussion on science communication across the country. It has inspired people to think about why and how they communicate science in their everyday lives," said Sarah Boon, founding member of Science Borealis.
The project has featured a number of prominent water scientists and communicators, Brett Favaro, research scientist and instructor at the Fisheries and Marine Institute of Memorial University; Steve J. Cooke, professor of fish ecology and conservation physiology, and Canada Research Chair; and Water Canada's own Katherine Balpataky, among others.
Science Borealis is grateful to these talented artists: Peggy Muddles, Raymond Nakamura, Jen Burgess, Catherine Lau, Geoff Lee, Hannah Brazeau, Premee Mohamed, Mika McKinnon, Robert Bateman, and Jacques Goldstyn.