Stormwater systems are a critical component of community infrastructure, but managing them is not always a straight forward exercise. In 2020, the CSA Group started the development of CSA W211, Management Standard for Stormwater Systems, which is a new standard aimed at helping those who operate and/or have authority over municipal stormwater management systems. This brief article illustrates the key challenges with the current national stormwater management landscape and outlines the benefits of this incoming standards to users.
Stormwater systems are often required to meet varying levels of service. Sometimes the system crosses regulatory or jurisdictional boundaries, making joint management difficult. The age and complexity of stormwater systems, and the level of population intensification taking place around them, can also weigh heavily on their effective management within a community. There are other complicating factors at play, like politics, that can misalign with the realities of stormwater systems and their constraints. Similarly, stormwater operators are constantly under environmental impact scrutiny because of the sediments and pollutants transported through the system to receiving water bodies.
The challenges associated with stormwater system management are further complicated when you consider the current oversight responsibility structure. From system planning to maintenance and monitoring, the management of different aspects of the system typically falls to provinces, territories, and municipalities. It isn't always clear who is in charge of what. This is also true within municipalities where multiple departments have responsibilities related to stormwater. Such discrepancy can lead to disagreements over things like level of service, risk tolerance, maintenance priorities, or water quality targets.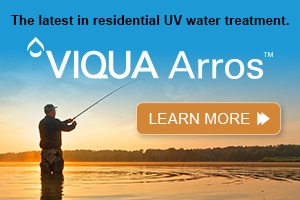 To make matters even worse, stormwater system management is saddled with two major obstacles: changes in rainfall and the lack of standardized methodologies for stormwater system management.
Flooding is a growing problem across Canada. In many communities, the stormwater system is decades old. It is also not typically designed to withstand huge fluctuations in terms of the frequency and intensity of precipitation events. In addition, population intensification, particularly in urban areas with combined storm and wastewater infrastructure, is taxing stormwater systems with higher service demands.
Issues like these lead to more frequent flooding, which in turn leads to property damage, loss of services and critical infrastructure, and health risks. Likewise, flooding presents incredible challenges for stormwater managers in terms of making decisions about where and how to invest in system upgrades and flood mitigation, and generally how to help make the community more resilient to flooding.
The absence of well-defined, consistent processes that outline the roles and responsibilities associated with stormwater system management, along with other management best practices, are often cited as ongoing challenges faced by operators and regulators alike. Such a process, if implemented correctly, can not only help iron out the kinks that exist in the current responsibility and oversight structure, it can help decision-makers both plan for and respond to flooding.
The new Management Standard for Stormwater Systems being developed by the CSA Group is intended to provide a framework that identifies a set of consistent processes a stormwater system owner can use to control major business processes. It is also intended to support the regulatory framework applicable to a system. The new standard will incorporate concepts from other existing Management Standards (e.g. ISO 14001) tailored to meet the needs of the stormwater sector.
With system resiliency and process improvement as guiding objectives, CSA W211 will, among other things, emphasize the importance of:
The key policies and procedures needed for the effective management of a stormwater system.
Identifying and mitigating public safety, environmental, and economic risks to the system using proactive and preventative management strategies.
Establishing and documenting management procedures.
Clearly identifying roles and responsibilities.
Ensuring ongoing continual improvement of the stormwater system.
This standard, if adopted by municipalities in their internal policy and guidance documents, is intended to help reduce risk and improve efficiencies within internal processes and procedures. This is especially true for urban stormwater systems as there are limited standards or methodologies for municipal staff and decision-makers to determine acceptable levels of risk associated with the management of their systems or set appropriate levels of service. The standard takes the high-level approach that what happens in a part of the watershed can impact surrounding municipalities. The standard also calls for communication and awareness with neighbouring municipalities to facilitate the management of their own systems.
To that end, CSA W211 will contain a set of minimum provisions that are intended to be simply and be effectively implemented across stormwater management processes, including system operations and maintenance. Moreover, CSA W211, like many standards, is being developed to be flexible so that it can be broadly applied. It is also being designed to be adaptable as system operators look ahead and see changes on the horizon in terms of climate, land use, and population density changes.
Concluding thoughts
Standards have the ability to enact positive, long-term change in the way people and industry act and conduct business.
The CSA Group's Management Standard for Stormwater Systems is being developed by experts in the field from across Canada, and as such is written to be compatible with existing ways of doing things in local jurisdictions across the country. Another value is that the standard is being written in a way that will provide requirement-based direction to the user.
In summary, standards are different than guidance manuals and research documents and should be treated for what they are. Standards are unifying procedural documents that can break down old, inefficient ways of doing things. They can also usher in a common set of expectations that drive efficiency and consistency.
The content for CSA W211 is currently under development. Those interested in providing feedback on the document are encouraged to do so when the Public Review period begins January 2021. Final publication of CSA W211 is scheduled for the fall of 2021. For further information, please contact Lynn Barber ([email protected]).
This article was written by the CSA Group's Lynn Barber and Brian Zupancic for the September/October 2020 issue of Water Canada.