Even though hot water can be the first or second largest use of energy in many homes, not a lot of thought is given to moving it through buildings efficiently. Add domestic hot water use, filtration, and distribution networks, and the energy value of water becomes significantly larger than generally acknowledged.
Think about turning on a shower. In many homes, it takes three or four minutes for hot water to reach the point of use. Meanwhile, a large volume of treated, potable water—pumped at a great cost through aging municipal distribution networks to residential taps—is lost down the drain. When you turn up the thermostat, hot water flows through the entire radiator system, not just the rooms which need heat.
From the simple to the extreme, here are a few possibilities for saving water and energy while maintaining a steady supply of hot water in a home.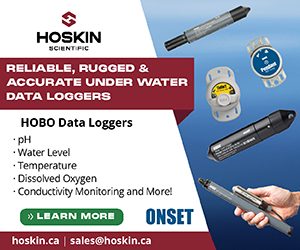 Picking efficient water 
heaters and pumps
The first step in any home is to secure an efficient water heater. Generally speaking, there are four options: tank, tankless, combi, and hybrid. A tank heats water and stores it for when it's needed—at its best, it is 54 per cent efficient. Tankless and combi units can reach 98 per cent efficiency and eliminate the risk of combustion gas spillage in the home. Combi units have the added benefit of replacing your boiler, making them attractive from a cost perspective. Hybrid tank heaters are marginally more efficient than tank heaters at more cost, headache, and negative side effects.
Pumps are energy consumers, too—the Hydraulic Institute estimates that pumps and pump systems account for 20 per cent of global electricity demand, and this includes household pumps. More exciting is the role they can play in conserving energy consumption and reducing water waste.
Considering most people don't know that they have pumps in their homes, however, getting them to think about related efficiencies can be a difficult task. In fact, in most homes, the domestic water system is all pressure-based and doesn't use a pump. But that doesn't mean there isn't a great opportunity to introduce one and become more efficient.
Over the years, pump technology has become increasingly more efficient—today's pumps use a fraction of the energy that older models do. A smart pump could make a significant difference, radically improving an old system.
One good example is Grundfos' ALPHA 2 pump, an energy efficient device which automatically adapts outputs to current demand, controlling performance within a defined range. Its average annual energy consumption is 115 kilowatt hours (kWh), compared to 550 kWh with an average pump, and it displays its energy consumption on the face of the unit so homeowners can monitor performance.
A smart pump can also learn patterns and makes predictions. For example, if you wake up and take a shower at 7 a.m., the pump will run the line at 6:55 a.m. and, by the time you get to the shower, hot water is ready and waiting. The same pumps can send heat to your bedroom, bathroom, and kitchen in the morning selectively, rather than to the entire home.
Sending heat when and where it is needed, with respect to the heating loads of the entire home, improves the overall efficiency of the system. Replacing old power hog pumps is especially useful in retrofits, and in creating integrated zones within the system that previously relied on point-of-use controls, such as radiator valves .
Recirculating systems can provide some of these same benefits. The pumps that control these systems can be operated by switch, motion detector, or remote control. Pushing a small button on the way to the bathroom in the morning, for instance, could trigger a small pump that silently runs the hot water line, returning the cooler water in the line back to the tank and drawing piping hot water up to the shower valve so that it's hot when you get there. According to a 1992 study by Oak Ridge National Laboratory, a home with four hot water use points (showers and lavatory faucets) could save 3,600 to 12,000 gallons of water per year and 800 to 1,600 kWh per year through the use of recirculating pumps.
An efficient system is half the battle
Switching from a tank to tankless system or replacing old model pumps with smart pumps may not make as much of an impact on energy bills if the delivery systems—that is, the pipes—are inefficient.
Switching an old 50 per cent efficient tank water heater to a high-efficiency tankless system will save energy, but in many cases even greater savings can be found by replacing or modifying inefficient delivery systems: the pipes. In many homes, the hot water heating station is a healthy distance from the point of use, such as a faucet.
Residential systems may be better off with a new design approach—particularly in new construction. Here, the opportunity to completely rethink the layout of water pipes can yield the greatest amount of efficiency with the least amount of energy and resources.
The essence of structured plumbing is to minimize pipe runs, pipe fixtures in order of use, and use the diameter of the pipe in conjunction with insulation and recirculating pumps to minimize energy loss. Additionally, the quantity of pipe can easily be reduced by 30 per cent.
Gary Klein of Affiliated International Management has done considerable work in this area and has developed detailed methodology that can easily be adopted by plumbers with only a few days of training.
"The cost-benefit of structured plumbing can vary substantially from project to project," said Klein in a March 2008 article in World Plumbing Review magazine. "Actions such as changing the location of trunk lines, rerouting plumbing, and keeping the [branches] as small as possible can result in substantial cost savings. In some instances, customers can recoup pumping costs in a few months."
Picking our battles
Understanding the value of a systems approach to hot water delivery and the opportunities that exist with high-efficiency smart pumps on our heating systems is an important first step. With minimal expense, we can easily modify existing systems and install new systems to be exponentially more efficient. We have an obligation to each other to make these changes a priority in our retrofit and new construction process.  WC
Michael Anschel is principal of Minneapolis-based Otogawa-Anschel, a design-build firm committed to green building and urban living.
Kerry Freek is the editor of Water Canada.