Local governments across Canada are focusing on sustainable service delivery—delivering core municipal services in a reliable and cost effective manner in the face of increased demand, a changing climate, and constrained budgets.
Unfortunately, many municipalities are missing a key component of that service delivery system: natural assets. This oversight can expose local governments and taxpayers to potentially significant unidentified financial risk. Natural assets, such as wetlands, forests, and creeks, provide many of the same services to communities as engineered assets but are generally not accounted for and/or undervalued in asset management practices. If natural assets are lost or compromised because they are not managed properly, taxpayers will be on the hook for finding and paying for a replacement. By contrast, well-managed natural assets can provide core services and a host of other amenities at a lower cost than engineered alternatives alone.
Asset inventory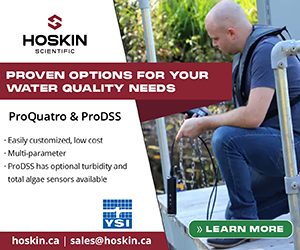 When the Town of Gibsons, B.C., developed their asset inventory they identified their natural aquifer as a key municipal asset, providing residents with drinking water today and 50 years into the future. If the aquifer were ever compromised, the Town would be responsible for finding an alternative water source, at significant cost to taxpayers. With this understanding, in 2014 Gibsons became the first North American town to recognize natural assets as municipal assets, giving them the same operations and maintenance status.
Now, the Town's aquifer as well as its creeks, forest, wetlands, and natural foreshore are all managed as key infrastructure components, helping the municipality reduce costs—savings that are being passed on to local developers and residents.
Building on the Gibsons' experience, the Municipal Natural Assets Initiative (MNAI) has developed a methodology and guidance documents to help other local governments identify, value, and manage natural assets within traditional financial and asset management planning frameworks. The first five pilot communities to apply the methodology assessed the value of stormwater services provided by a local natural asset and how that value changed under various scenarios:
The Nanaimo, B.C. project assessed a reclaimed wetland and floodplain known as the Buttertubs Marsh Conservation Area. The marsh was found to provide stormwater storage and flood-regulation benefits comparable to engineered infrastructure. The marsh's storage benefit, valued at more than $4.5 million, increased to between $6.5 and $8.2 million under climate change scenarios.
The City of Grand Forks, B.C., which made headlines recently for devastating floods, assessed the flood-mitigation and related benefits provided by the Kettle River floodplain. The floodplain was found to provide between $500 and $3,500 per hectare in flood protection to the city's downtown buildings during high-flow events.
The District of West Vancouver, B.C. compared the costs of daylighting (i.e., uncovering) a covered portion of a creek to the costs of replacing it with an upgraded culvert. The district found the capital costs, as well as the operations and maintenance costs, of restoring the creek were similar to the expense of upgrading the culvert to meet current stormwater management requirements.
The Region of Peel, Ont. assessed stormwater services provided by different ecosystem types in two subwatersheds under a 100-year storm event and future climate change scenarios. The value of the stormwater services provided by natural assets in the subwatersheds was estimated at $704 million under current climate conditions and $764 million under future climate change conditions.
The Town of Oakville, Ont., which is losing green space to development, assessed the value of stormwater services provided by the Maplehurst remnant channel. The town found it would require between $1.2 and $1.4 million to replace a 240-plus-metre remnant channel with engineered infrastructure.
While the work on natural asset management is ongoing, these initial results are promising and demonstrate the significant value of natural assets and the services they provide, as well as the financial risk facing municipalities if those services are lost. They also revealed that in a changing climate and increasing development pressures, the value of natural assets can increase because they are often more resilient to changing conditions.