Not a day goes by that we don't read or hear something about energy, be it political, controversial, or aspirational. Everyone is thinking about where our energy comes from today and how we'll be meeting our energy needs in the future. There's a lot of talk—and investment—in energy innovation.
It's time we started thinking about water the way we think about energy. We can go 60 days without energy, but it is unimaginable to go 60 days without water. It takes a lot of water to produce energy and, as every water manager knows, it takes a lot of energy to deliver clean, safe drinking water. It is at that intersection—often referred to as the water-energy nexus—where there is tremendous opportunity for innovation.
Lucid Energy has developed a new source of clean, low-cost renewable energy from in-pipe hydropower that is now being used in cities like Riverside, California and Portland, Oregon. The idea is pretty straightforward: we put spherical turbines inside of gravity-fed water pipelines to generate renewable energy. These systems, which are usually placed upstream of pressure reducing valves, convert a small amount of excess head pressure into electricity (about 5 psi per turbine) without impacting water delivery and with no environmental impact.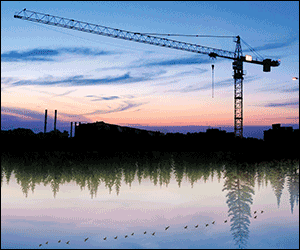 As part of my work, I have the opportunity to meet with municipal governments, water agencies, energy investors, and engineering companies in the water and energy sectors around the world, and what I hear most often are concerns relating to two things: infrastructure (accommodating rising populations and repairing aging pipelines) and energy. At the same time water agencies need to invest in the building and repair of their infrastructure—a costly proposition—they also face shrinking revenues and rising energy costs. Other than manpower, energy is the number one cost centre for most municipal 
water utilities.
All of this puts water agencies across North America in an awkward position. Costs are ever rising, yet water customers will not tolerate large raises in their water bills. This has prompted many water agencies to consider efficiency measures that will reduce their energy consumption and to begin looking at smart water grid solutions that monitor the status of pipelines for water quality, flow, and leak detection. This is a huge step in the right direction.
What most water agencies don't realize is that they have the opportunity to use their own gravity-fed water infrastructure to generate renewable energy. In-pipe hydropower provides the opportunity to capture the energy of flowing water in a controlled environment—the electricity produced is predictable and not subject to weather conditions. The larger turbine systems provide a source of baseload electricity that can be used in off-the-grid areas (or as emergency back-up power), used to power the water agency's own systems, or sold to energy utilities through power purchase agreements (PPA). This provides a new revenue stream that water agencies can use to upgrade their infrastructure and reduce the cost of delivering water. Smaller turbines can be deployed throughout smaller-diameter distribution pipelines to power wireless smart water monitoring technologies and other devices.
Tapping into the energy industry's robust pool of investors, the capital for construction of in-pipe hydropower projects is available through private institutions that are willing to fund renewable energy projects. Because the systems are fully funded by the investors, they can be installed at no cost to the water agency. The investors share in the revenues from the energy generation, with a portion going back to the agencies.
Lucid Energy recently completed installation of one of these in-pipe hydropower systems, our LucidPipe Power System, in a Portland Water Bureau (PWB) pipeline in Portland, Oregon. This project had the distinction of being the first project in the United States to secure a 20-year PPA for renewable energy produced by in-pipe hydropower in a municipal water pipeline. The investor funded the installation of the four-turbine, 200-kilowatt system and it was completed at no cost to the city. PWB will share in the revenues generated from the sale of electricity, which will be enough to power up to 150 homes in the city.
We are currently talking with a large water agency in Quebec as well as a number of other cities and water bureaus across Canada, the United States, and around the world. I see an enormous window of opportunity at the water-energy nexus for public-private partnerships that bring together expertise and capital from the private sector to support and build out smart, secure, and integrated water and energy infrastructure.  WC
Gregg Semler is the president and CEO of Lucid Energy.