Climate change, drought, and increasing demand are creating a global water volatility crisis. As communities around the world find ways to use water more efficiently, counterintuitively our water utilities suffer.
A study 2007 by the C.D. Howe Institute found that Canadian water agencies' revenue made up only 70 per cent of their expenditures—and that revenue for water utilities in Canada is continuing to fall. To sustainably manage our water supply, we need to find a balance between water conservation and new revenue recovery strategies to help utilities do more with diminishing resources.
When utilities lose revenue, the burden is often passed on to customers through rate increases. However, there is no established correlation between rate increase and revenue boost. High water prices often accelerate conservation as consumers tend to use less water when the cost outweighs the benefit. The best way to keep revenues up while sustainably managing our water supply is to maximize the available revenue from existing resources such as utility meters and billing services. For water utilities, water is money, so minimizing apparent and real losses while streamlining customer service is the key to a healthy, profitable water system. A 2009 estimate from Environment Canada reported a 13.3 per cent average water loss from municipal systems across the country—that removes a lot of potential utility revenue.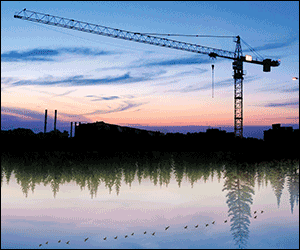 Each water utility has both physical and logical assets—the physical being hardware such as meters, pipes, and sensors; and the logical being the representation of physical assets in a utility's data system. For many water utilities, these assets diverge. There is a disconnect between the physical assets and their logical representation in a utility's data system. This has immediate impact on revenue. Missing or malfunctioning meters are invisible to the utility, silently leaking dollars from utility coffers.
Big data realigns both physical and logical assets for utilities. By implementing simple, data-driven software solutions, utilities can track the performance of existing infrastructure, maximize the collectable revenue, and reduce bad debt through improved customer engagement. Big data solutions unite three major pain points for utilities under the same software umbrella to unlock shared benefits and economies of scale.
Smart metering
A typical water utility collects customers' meter data on a monthly basis. Big data systems protect vital utility revenue by identifying faulty meters in near real-time, before they become major headaches and revenue sinks. By combining existing databases with tax parcel data and other locally available information, the big data software is able to identify faulty and inactive meters in a utility's billing system and quickly alert managers about the issue.
Smart billing
In many utilities, the antiquated nature of their billing platforms precludes the adoption of Smart Grid for Water technologies. Lacking the technical and financial resources to fix this issue, many utilities believe they cannot modernize their systems. For cash-strapped water utilities, a cloud-based billing platform is the ideal solution to limit overhead and maximize revenue. Data-driven software solutions create a capital-light back office and data management system that provides revenue assurance for utilities and allows them to better track consumption and match customers' bills to their usage.
Great efficiency
Consumers are increasingly hungry for actionable information that helps them fine-tune their behaviours. With water utility big data software, customers are given access to an intuitive online platform that allows them to connect their daily activities with consumption metrics. Providing customers with highly granular, real-time data, along with push notifications based on usage and costs, empowers utility customers like never before and makes them better informed participants in the conservation conversation.
Our new water reality is challenging water utilities to do more with less. As water scarcity becomes more acute, big data systems will help utilities stay ahead of the curve and keep revenue high during times of low water use.
Trevor Hill is the chairman and CEO of FATHOM, a cloud-based software-as-a-service provider for the water industry. Hill started his career by co-founding a design-build firm specializing in water reclamation facilities in British Columbia and the Canadian Arctic.