Water governance, often confused with water management, is as tricky as water itself to nail down. Streams, rivers, and lakes flow across multiple jurisdictions, and water cares nothing for geographic or bureaucratic boundaries.
In March 2021, Water Canada hosted a webinar on Governing the Blue Economy to explore what steps we can take to break down geographical silos and avoid politically influenced water decisions and regulations. Actual Media's Todd Latham was joined by Robert Haller from the Canadian Water and Wastewater Association (CWWA), Indra Maharjan from the Ontario Clean Water Agency (OCWA), and Kalpna Solanki from the Environmental Operators Certification Program (EOCP).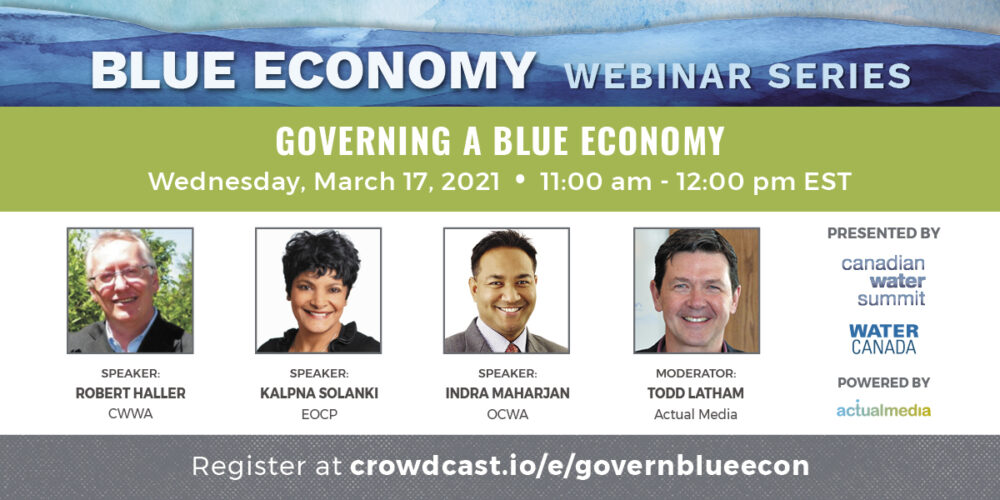 Defining governance
Latham kicked off the discussion by revisiting the definition of what exactly governance covers. "Governance refers to how we make decisions, while management refers to the models, principles, and information we use to make those decisions."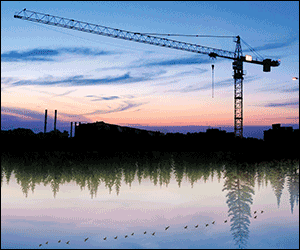 In their opening remarks, panelists indicated governance is largely a provincial mandate, other than the federal role that covers oceans, boundary waters, navigable waters, and national parks. "So, we're in a position now where we've got overlapping jurisdictional silos that I think are preventing us from adopting best practices on governance," said Latham.
How can we break down those silos?
Speakers unanimously agreed collaboration is what's needed. They identified challenges, offered up examples of success stories, and expressed optimism about the role the Canada Water Agency will play.
"This is a large country with massive geographic differences," said Haller. "One size does not fit all. So, having it centralized isn't necessarily the answer." He cited the Canadian Drinking Water Guidelines as an example of how all the provinces and territories worked together to come up with an agreement on direction and guidance of safe drinking water. It was then rolled out to each province and adjusted to suit.
Solanki referenced the Canada Water Act that was passed in 1970 and used that as another example of how all the certification groups from different levels of government across Canada need to come together to level the playing field. "Yes, there are regional differences, but if a level 3 treatment operator moves from New Brunswick to British Columbia, that person should be able to work as a level 3 treatment operator for water treatment in B.C."
Are small systems best served by local or federal oversight?
Small water systems were a hot topic in this webinar, which makes sense if you consider just how many there are across Canada. "We have something like 4,600 small water systems in British Columbia, that we know of," said Solanki. "The larger ones can take care of themselves, but the smaller ones are not organized enough to go after the infrastructure dollars they need."
This was a common thread in the discussion, panelists agreed the province and the health authorities need to work more closely with the small systems to access infrastructure dollars to drive improvements.
"Some of the work I do is in supporting our small system owners in applying for this funding," said Maharjan. "I think the management can be left to the local municipal bodies to decide, but in terms of the governance, I think provincial governance would be good." He also noted many of the current funding programs are provincial and under the Pan-Canadian Framework of provincial and federal combined dollars. With that in mind he believes it's "federal responsibility to keep these systems afloat."
Speakers agreed that the feds need to push money to the municipalities to drive governance of local and small systems with provincial leadership. Latham pointed out this is the current model, and asked: why isn't it working?
Solanki reiterated the need for collaboration. Maharjan agreed, adding that a greater focus on technology and data sharing was also critical. Haller cited a need to strengthen watershed authorities. "All the risks to my water supply were outside my municipal boundary, so I couldn't affect the zoning, the planning, the plans, etc. And the towns that were the problem, didn't care because there were on well water, so it didn't affect them. Regional authorities need to be empowered to force this regional protection control of our source water…"
How do we pay for water?
The federal government may hold the purse strings on infrastructure investment, but that raises another concern: where does the money come from?
"We don't pay enough for water. When you're not paying for something, you tend not to value it, and to waste it," said Solanki. "I completely agree," said Maharjan. "I grew up with the hardship of having no clean water… That said, I don't think we can just increase the rate of water to recover and make the system financially sustainable. I think it will take two things to make the system work. One, we do need to increase water rates, at least attached to market inflation. And two we need to find other sources of revenue from wastewater, whether it's biosolids or finding efficiencies and reducing operating costs."
What about watershed-based governance?
"This is one of the most exciting things to come out of the Canada Water Agency," said Haller. "Not only will it get 20 federal departments and agencies talking to each other, but it has all been about watersheds and source protection. The federal departments are starting to bring in all the provincial data, but what about all the other localized groups, Riverkeepers, etc. If we start to pool that scientific data and make it publicly available… that would make us all think on this watershed basis. If anything awesome is going to come out of the Canada Water Agency, it's going to be first this collection and sharing of data."
Collaboration, collaboration, collaboration—that's what it's going to take to effectively govern Canada's Blue Economy.
This article was written by Corinne Lynds, the content director of Actual Media, for the May/June 2021 issue of Water Canada.