Since two-thirds of the Netherlands is vulnerable to flooding, it's safe to say the Dutch know a thing or two about flood control. For hundreds of years they've constructed dikes, dams, and even major engineering marvels, such as giant storm surge barriers and floodgates, to protect their homes in one of the world's most densely populated countries.
While its flood management expertise is top notch, the Netherlands has more to offer the world when it comes to water. In fact, it has emerged as a European water technology hub, creating a focused innovation ecosystem that takes game-changing ideas from academic research to fully fledged businesses.
This past November, the consulate invited me to cover International Water Week and Aquatech Amsterdam, an event that biannually affirms the country's growing status as a hub for exciting new developments in the water space. The event attracted more than 750 exhibitors and some 18,500 international visitors. Here's a small sample of what I saw and learned.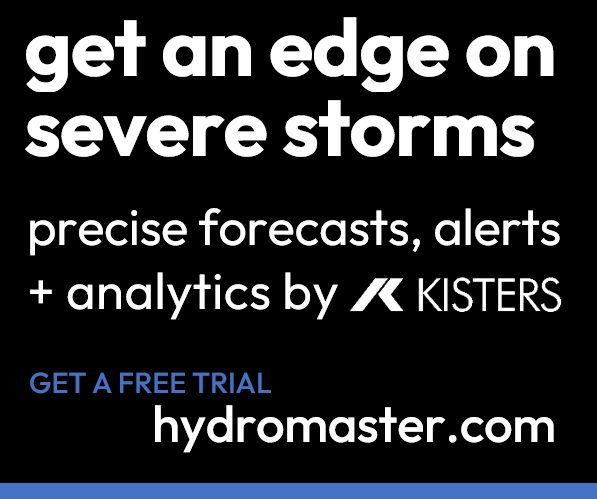 A world without sewers
For a few days before participating in the conference and trade show, I joined a small delegation of Manitoba organizations and businesses for a trip to Wageningen University, where we met several bright young researchers, as well as a few more established ones, including professor Grietje Zeeman.
Zeeman wants to bridge the gap between food production and food consumption, and she believes the answer lies in rethinking sanitation. The term "new sanitation," she explains, is the collection, transport, treatment, recovery, and reuse of domestic wastewater. The concept's main objective is to maximize the recovery and reuse of raw materials, such as nitrogen and phosphorus, for fertilizer.
So far, the concept is proving successful at four demonstration sites, including one neighbourhood of 250 newly developed homes in Sneek. Each home diverts blackwater from greywater and adds kitchen waste to separate 80 to 92 per cent of the home's total nitrogen, phosphorus, and potassium into a concentrated stream. Various techniques are used to remove these nutrients, which are later used to produce fertilizer, while the remainder of the organic material can be used to produce energy from biogas for heat.
Currently, the system offers many environmental benefits. Homes are outfitted with vacuum toilets that use much less water than the conventional seven-litre flush toilet. Also, treating at the source can prevent micropollutants from entering the environment, Zeeman points out. As it is further improved and developed, the system could produce many other possible benefits and become even more efficient.
Zeeman imagines the new sanitation process, if widespread, could eventually eliminate the need for cities to build expensive, large-scale sewer systems.
Let there be light
Algae blooms are a serious problem for Lake Winnipeg, so members of the Manitoba delegation were especially interested in BlueLeg Monitor's offering at the Aquatech trade show. The company's hand-held ecological surface water monitor uses light reflected off the water to pick up anomalies in the spectrum, such as the pigments of blue-green algae. In other words, it can derive water quality indicators without the need for lab analysis and it could cut down the number of samples field staff need to take.
For regions suffering from algae blooms, the device and its accompanying software can enable a warning system that helps track trends and locations. "If you can see the algae bloom coming, you can mitigate the risks at an early stage," says company partner Hans Wouters.
Speedy detection
Skipping the lab was a recurring theme at Aquatech. Leeuwarden-based Biotrack is attempting to speed up the traditionally slow process of detecting bacteria. The company's AquaScope—a "lab in a box," as co-founder Gerard Schouten describes it—is only four years into development, but he says customers are already waiting in line.
The product combines flow cytometry technology with fluorescent additives to detect bacteria in liquid samples ranging from one to 500 millilitres in 10 minutes. Not only can it handle multiple samples and parameters at once in significantly condensed time, it can do the job on the go—you don't need a full laboratory to get actionable results. Schouten sees the product saving time and money in drinking water production, agriculture, shipping, beverage production, food processing, water treatment, and meat processing, as well as the medical sector and the oil and gas industry.
It was easy to see how these innovations (and others) could be applicable in Canada—and indeed, some are already making headway. Wouters' device is currently being used in Alberta and has great potential elsewhere. At the right price point, Schouten's nearly portable "lab in a box" could prove especially useful in mobile or remote applications. One Canadian delegate from a rural community even saw an opportunity to make a progressive move using the "new sanitation" concept in a new development, provided it would work in colder weather. If these solutions work in concert with Canadian technology and expertise, the potential improvements to our national water space could be significant.  WC
Kerry Freek is Water Canada's editor-at-large and WaterTAP's manager of marketing and communications. She would like to thank the Netherlands Consulate-General in Toronto and the World Trade Centre Winnipeg for the opportunity to participate in International Water Week Amsterdam.