Can a community-centric approach to innovation solve First Nations' water woes?
It did not garner any national headlines, but the small community of Nickeyeah Indian Reserve (IR) 25 on the Lytton First Nation (located between Kamloops and Vancouver, B.C.) is no longer living under a boil-water advisory. That is big news to the people who inhabit its six homes, who have lived with recurring boil water advisories since the 1990s.
A new treatment plant utilizing various types of filters, UV disinfection and chlorination brings potable water to every tap, thanks to a unique collaborative research and outreach program. Nickeyeah IR25 represents the first fully realized Community Circle project for RES'EAU-WaterNET—a research consortium hosted by the University of British Columbia that works with small, rural and First Nations communities to research and test promising new solutions under real-world conditions, integrating community feedback into the refinement process.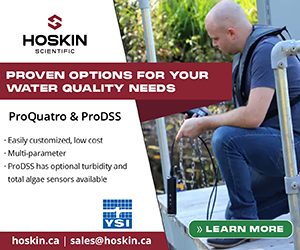 Nickeyeah is the kind of drinking water success story Canada needs to replicate in many First Nations communities, as the federal government has recently promised to do. Our collaboration with RES'EAU on the Nickeyeah IR25 project has taught us many lessons that can guide national efforts to improve access to acceptable drinking water in all small water systems, which serve six million Canadians. Principal among them:
1.  First Nations cannot be painted with a single brush. There is no one-size-fits-all solution that will be a fit for the needs of hundreds of communities with diverse local source waters, culture, politics, community makeup and history. These factors and others play a crucial role in success, representing a clear challenge to the prevailing belief in both industry and government that economies of scale will be achieved through the consolidation of small community systems into larger, centralized systems.
2. Overcoming the challenges of even the smallest community is a time- and resource-intensive, complex process. There are few quick fixes. The installation of the new treatment plant is the result of a process that began with community consultations in 2013. A water-sampling program was undertaken in 2014, and potential technologies were tested in 2015 using RES-EAU's mobile water treatment pilot plant. Upgrades were made to the water intake, and the design and construction of the water treatment plant and water storage were completed in April 2015. From the start, local operators were consulted to ensure the end goal was always top of mind. The project also required the close involvement of several partners, including Indigenous and Northern Affairs Canada, BI Pure Water, and Kerr Wood Leidal as industry and consulting partners, and Lillooet Contracting for local construction services.
3. Critical to the success of any solution is recognizing how to create an inclusive and proactive space where feedback and deeper levels of dialogue with communities, especially water operators, can be achieved. The success of our project hinged on community engagement, which included interviewing elders and water operators, holding talking circles and completing questionnaires with stakeholders, organizing a workshop for operators and outreach activities to engage local youth. In-depth consultations were made at every step of the technology testing and implementation process. A robust and clear plan is an absolute must to keep an entire community engaged and informed. Funds and resources must be allocated to each community project to support frequent updates, appropriate communications and outreach in partnering communities, and those mechanisms must be built into the projects at the earliest stage.
4. We have to "close the loop" on community-focused R&D projects. Despite what we thought were robust community consultation efforts and our own satisfaction with the project's conclusion, we learned that some community members had been affected by water interruptions during the upgrade. This prevented some local gardens from being planted on time. Other residents reported water shortages for irrigation. Our communication efforts, it turns out, weren't as effective as we believed. The invaluable lesson here is that a clear plan is required to keep an entire community engaged and informed, before and during the project and post implementation.
Developing this level of knowledge and sensitivity to the unique aspects of each community's history, as well as an understanding of how they relate to challenges in water system upgrade or replacement projects, will be critical to improving access to clean drinking water in our First Nations communities.
More information on RES-EAU-WaterNET's community focused R&D program can be found at www.reseauwaternet.ca
Megan Wood is a research engineer at RES'EAU-WaterNET; Jim Brown is a former lead operator, for the Lytton First Nation; Danny Higashitani is a senior engineer of the Asset Management, Community Infrastructure Directorate for Indigenous and Northern Affairs Canada; Ted Molyneux is a senior engineer for the Water/Wastewater, Community Infrastructure Directorate at Indigenous and Northern Affairs Canada; and Madjid Mohsen is the scientific director of RES'EAU-WaterNET and professor of Chemical and Biological Engineering at the University of British Columbia.