The City of Toronto has more than 2,400 publicly owned laneways. These back alleys, that run throughout the city, behind our streets, connecting our residential and commercial neighbourhoods, are an integral part of the urban landscape.
If all 2,400 laneways were put together, they would take up over 100 hectares of space, equal to about two-thirds the size of Toronto's High Park. Now, imagine if the rainwater falling on these surfaces throughout the year could pass through permeable paving back into the earth, reducing localized flooding, recharging groundwater and saving taxpayer money that would otherwise be spent treating stormwater.
This past summer, the City of Toronto got its first two green laneways, which aim to do just this. The Laneway Puncture Demonstration Project was a community-centred project that took place in two laneways: Willowvale Lane and the laneway beside Fred Hamilton Park. The project was constructed to test and demonstrate the viability of a particular stormwater management intervention strategy.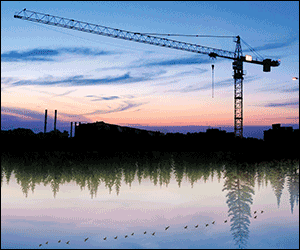 "Laneway Punctures" are strategic incisions along the central drainage channels of the laneway, which are repaved with open-celled pavers and planted with hardy plant material. In addition to increasing ground permeability and diverting storm water from the municipal sewage system, the native plants also beautify the landscape and enhance biodiversity.
The project was a partnership between The Laneway Project, the Beautiful Streets Public Realm Section within the City of Toronto, the David Suzuki Foundation, Victoria Taylor Landscape Architect, and Ecoman. The City of Toronto was responsible for planning and executing the infrastructural work at each site. Two groups of local laneway stewards will help to maintain the Laneway Puncture over time.
Several other North American cities, including Los Angeles, Baltimore and Montreal and Chicago have been experimenting with green alleys.
In Chicago, the City's Department of Transportation started the Green Alley Program in response to increased alley flooding due to inadequate stormwater infrastructure. With 1,900 miles (3,057 kilometres) of laneways (or alleys as they call them), Chicago is known as the alley capital of the U.S. The program focuses on installing green infrastructure to improve stormwater retention and contribute to other sustainability measures. Typical improvements include: re-grading lanes to improve drainage; installing permeable paving; using reflective paving colours to reduce the heat island effect; incorporating recycled materials into designs; and using basins to capture and reuse rainwater.
Since the initial pilot projects in 2006, over 200 alleys have been transformed. The program has received worldwide recognition, acting as a source of inspiration for laneway greening initiatives around the world.  Integrating green alleys into broader citywide initiatives, including the City's Climate Action Plan, and Sustainable Urban Infrastructure Policies, has helped maintain and grow program to include social and economic elements.
It's exciting to see that Toronto is now one of the many cities looking at the opportunities associated with green laneways and using these oft forgotten spaces to help facilitate urban runoff management.
Ariana Cancelli is the co-founder and director of Toronto's Laneway Project. Cancelli is an urban planner and community engagement specialist who is focused on building healthy, sustainable and economically viable cities and communities.