As part of our Canada Water Week series, culminating in today's World Water Day celebrations, we learned about the African Medical and Research Foundation's (AMREF's) work bringing water and sanitation to Kechene, Ethiopia—with the help of the community.
Just a few short years ago, communities in Kechene, Ethiopia suffered from severe shortages of clean water. The main city supply from Addis Ababa was inadequate and people (mainly women and children) had to travel far distances to collect buckets of water.
The results? Elderly women were often injured walking up and down the hills carrying heavy buckets of water. There were also cases sexual abuse of women while they travelled long distances to find and collect water. Moreover, women and children suffered from diseases like diarrhea due to a lack of clean water and sanitation.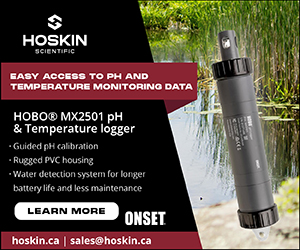 "You have to start with the water," says Susanne M. Courtney, AMREF Canada's executive director. "Water is a core entry point for building a healthier community—when you have it, you have a basis for talking about health issues, disease, and reproductive rights."
Courtney says that AMREF came to Kechene—a densely populated urban slum in Ethiopia—about five years ago, starting with water and sanitation as a critical entry point.
"But it's more than just finding the water and giving the community a tap," she warns. "It needs to be a sustainable solution."
With that understanding, AMREF helped communities build and manage the water and sanitation systems. To keep the facilities in good working order after they're built, AMREF trains and organizes community members on hygiene and sanitation and basic maintenance of the water systems and infrastructure, explains Gadisa Hailu, AMREF in Ethiopia's project manager for the Kechene water and sanitation project.
These community members then form water and sanitation committees, Hailu continues. Additionally, some elements of income generation were incorporated into the program in Kechene. "For example, a small fee is required for community members to use the showers and water sources. This money is collected to pay bills and other expenditures for maintenance," says Hailu. Both of these activities ensure the program is sustainable and people in Kechene will continue to have access to clean water and improved and sanitation.
"When you have the water working and district officials and transparency of collection of money, you can start moving community further along spectrum of development," adds Courtney.
It's not just the overall community that becomes empowered. "We discovered a long time ago that the most effective committee has a minimum of 50 per cent women," says Courtney. "That completely changes the dynamic. There are a lot of gender issues in Africa that make moving communities forward for health and safety challenging, but these are the building blocks for a stronger outreach program for the community."
Hailu says that the results of the Kechene water and sanitation project are visible and helping to improve life in the urban slum. "Women and children are now less often sick and there is an indication that waterborne disease is decreasing—the assessment research is underway. There have also been no reports of sexual abuse on women traveling far distances for water," he says.
Another positive result: Since they no longer have to spend a large portion of their days collecting water, a group of women in Kechene formed a pottery making cooperative with newly available time. They're now helping to generate income for the community.
Last February, James Rajotte, MP Edmonton-Leduc, visited the Kechene site as part of a delegation led by Results Canada and was impressed with the community's progress. "We visited two sanitation facilities in two areas where some funding was provided privately and AMREF was involved. In both cases, they were run locally and they had a sizeable surplus," he says. "It was remarkable to see how this model changed the community."
"Water is linked to so much of our daily lives," he adds. "If you don't have access to water and sanitation, you can't expand. Health, credit—it's all linked to water."