"We recognize that more work needs to be done. There's more work beyond eliminating drinking water advisories."
When Nelson Ferguson, acting manager at Indigenous Services Canada (ISC), stood on the stage at the Assembly of First Nations' (AFN) second annual National Water Symposium and Tradeshow, he recognized that the conversation surrounding ending boil water advisories had to be about more than just money.
Wage parity, training, and succession planning. Those issues need to be on the table as well.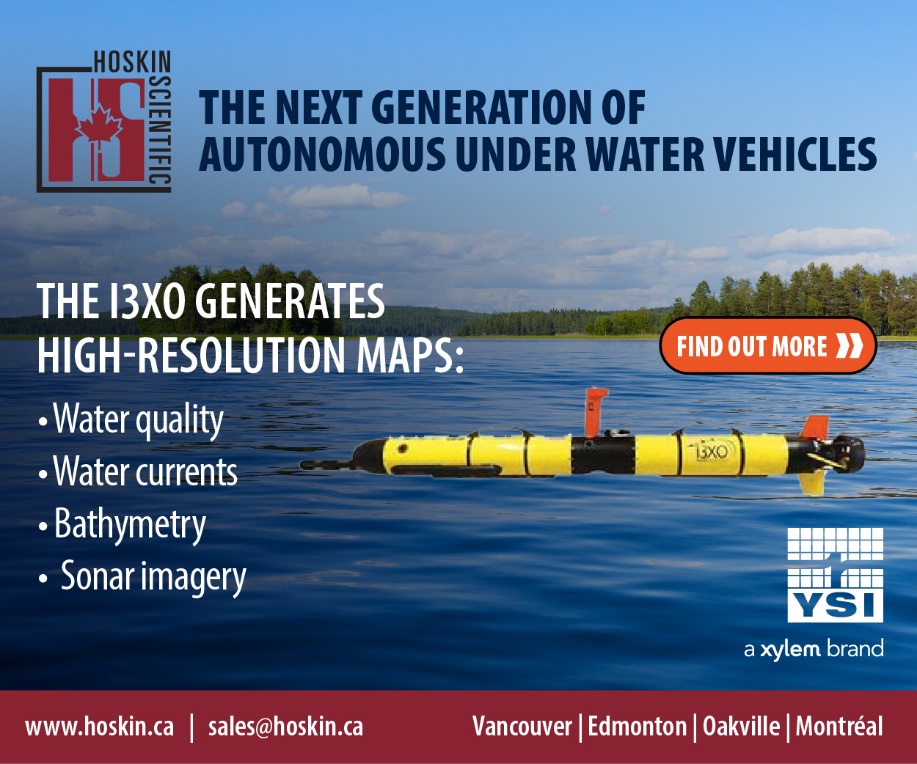 Following his initial remarks, where he commented on the work that had been done by the federal government, Ferguson kicked off a discussion with the audience using the following questions:
What are the key components and best practices of well-managed water and wastewater systems? What tools, systems, and approaches do you find most useful? What can be the federal government's role in supporting water system management?
What is your vision for water and wastewater in your First Nation for the medium term (between now and 2021)? What is your vision for water and wastewater in the longer-term (post-2021)? How do you see the role of ISC in your vision?
How do you feel about the work we (First Nations, First Nation partners, and ISC) are doing? What have been some right actions? What changes are needed? How can we continue to work together to best support First Nations?
What are the challenges in recruiting and retaining water operators on reserve? What strategies can be used to recruit and retain qualified operators? How can we encourage populations like women and youth to enter the field?
Although not all of the questions were answered, some attendees shared their input on challenges they have experienced and observed with respect to recruiting and retaining operators. During the discussion, Ferguson and the attendees also shared some information about initiatives that are or will be undertaken to address some of the challenges faced by First Nations communities.
What are some challenges related to recruiting and retaining operators and how are they being addressed?
During the discussion, one attendee noted that wage parity is needed because there is a big difference between what operators are being paid in First Nations communities ($14 an hour) versus municipalities ($35 an hour). On a related note, another attendee who is a water operator in a small First Nation community wondered how ISC determines pay scales since he also knows that provincial operators tend to make more than First Nations operators.
Ferguson mentioned that it is within the purview of First Nations to determine how much operators get paid. ISC recognizes that First Nations communities face challenges with recruiting and retaining operators since private companies and municipalities can pay more competitive salaries for the work that operators do. For this reason, ISC is working with AFN to determine the appropriate level of funding for operations and maintenance.
One of the operators who participated in the discussion also wondered whether small communities will be provided financial resources to hire additional staff and to pay operators who work overtime. He mentioned that he has accumulated a lot of overtime since he is the only operator in his community. However, the community does not have the money to pay him for the overtime or to have someone fill-in when he wants to take time off from work. At the end of the attendees' remarks, Ferguson mentioned that there are hub models that can enable operators to move around between communities to ensure that gaps are filled, at least temporarily.
Participants in the session also heard from Kalpana Solanki, chief executive officer of the Environmental Operators Certification Program (EOCP). She spoke about some challenges that First Nations, and non-First Nations, communities face with respect to retaining operators. The program found that operators often leave their jobs because of a lack of recognition and respect for the work they do. On this point, Ferguson recognized that there need to be more widespread acknowledgement about the work that is done by operators.
What's next?
One of the common points that came across through the discussion and Ferguson's presentation is that there are issues related to recruiting operators, especially female operators.
Solanki has found that there is a huge shortage of operators in British Columbia and to some extent in Yukon as well. This is in part due to a lack of awareness about plant operations as a career option. When she is at conferences, Solanki has asked operators in the audience to stand up. Then, she has asked anyone who decided to become an operator when he or she left high school to remain standing. The last time Solanki did this exercise with 300 operators in the room, only one individual remained standing.
This is something that ISC recognizes as a challenge as well so it is doing some work with the Native Women's Association of Canada to better understand the challenges that operators, particularly women, face when they are trying to enter the field.
"We did a small study a little while ago and we found that only 7.5 per cent of operators on reserve are female [so] it is a very male dominated field," Ferguson said. "Right now, we're working with the Native Women's Association of Canada to better understand what are the barriers that women face in terms of entering the field of water operations and what are the strategies to recruit more women to the field. We're hoping this information about increasing awareness amongst youth and females will help to alleviate some of these issues that we see in terms of retention and recruitment of new operators."
One thing is clear from this session at the AFN's National Water Symposium and Tradeshow: the format provided an important dialogue to occur between the attendees and a representative of the federal government about what more needs to happen to meet water and wastewater needs in First Nations communities.