Melina Scholefield brings her passion for green infrastructure to her role as the manager of green infrastructure implementation at the City of Vancouver.  
"Melina has been the driving force behind green infrastructure at the City of Vancouver," said Brad Badelt, assistant director of sustainability at the City of Vancouver. "Over the past several years, she has successfully shifted our culture to recognize the many benefits of green infrastructure, to the point where we now expect green infrastructure to be part of all public and private projects within the city."
Under Scholefield's leadership, the Green Infrastructure Implementation Branch developed the Rain City Strategy for the City of Vancouver. "It goes beyond regulatory obligation of the [Integrated Rainwater Management Plan] to address many of the stresses and pressures facing the City of Vancouver," according to Julie McManus, a planner at the City of Vancouver.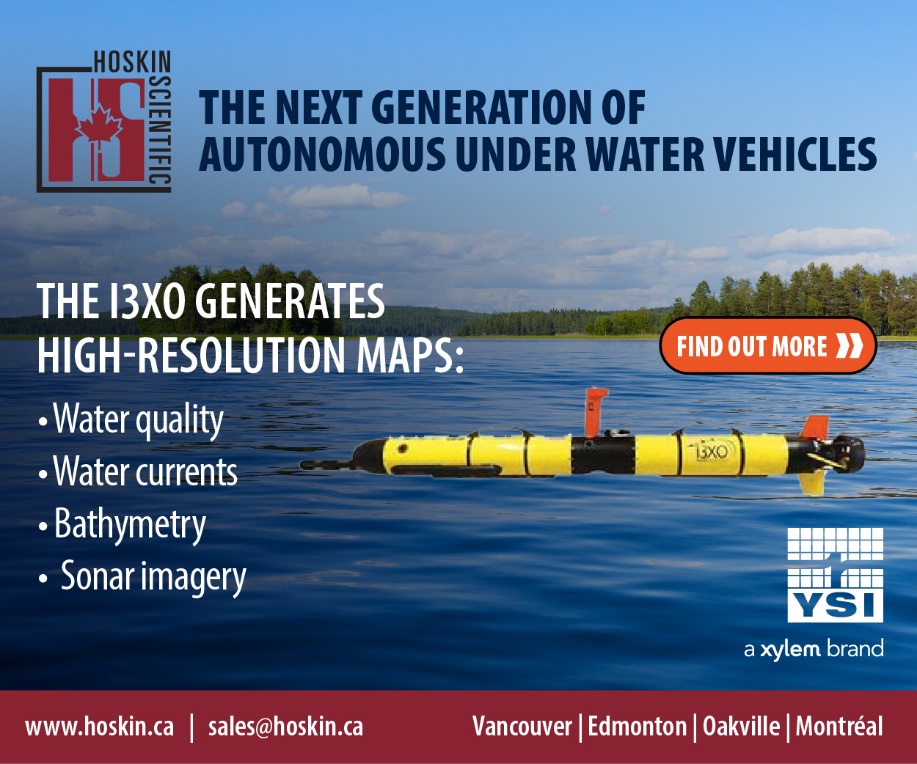 "This Strategy is an ambitious, yet pragmatic 30-year roadmap for advancing rainwater management practices in Vancouver by making GI a prioritized option for managing urban rainwater runoff," added McManus.
For Scholefield's leadership, she received the Water Steward of the Year award during the virtual celebration of the Water's Next Awards in June 2020. Water Canada recently had an opportunity to catch up with Scholefield and ask her a few questions.
What was it like winning the Water Steward of the Year award in 2020?
I was very surprised and thrilled and so grateful. I want to say how much it means to me to have that support and recognition from such a broad peer group. That was so meaningful. This is really hard work—doing transformative work that's really breaking a lot of new ground and creating new ways of doing business. 
We've developed a network of really terrific champions. We've also had our fair share of resistance and people that have been threatened by what this kind of change means, what it means for people in their professional practice, or having to share power and decision-making.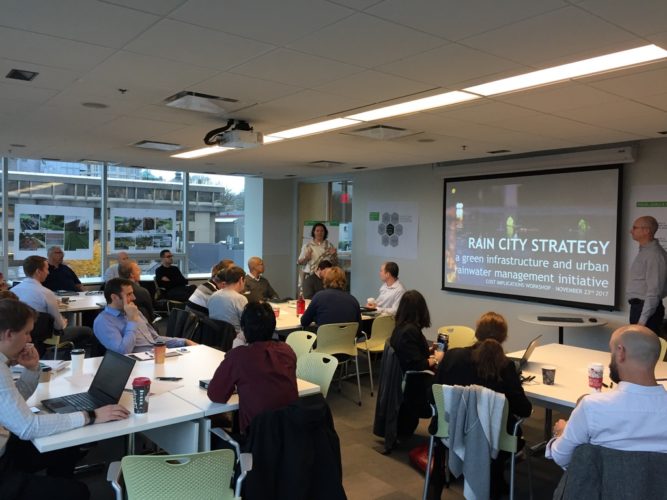 Through the process to develop the Rain City Strategy, we recognized that many people have a role to play in water management in the city; it's not just the domain of the engineers or the utility group. We have responsibility and ability to achieve outcomes by working across disciplines and different sectors. It really means people coming together, doing their part, building common alignment, and building a common vision so that we're aiming for something similar. 
Taking a more integrative, holistic, and collaborative approach is hard work and quite challenging at times but also extremely rewarding. That's why the Water Steward of the Year award is so meaningful and such a great validation for what we've been trying to do. I feel full of gratitude and full of appreciation about it.
What projects and/or initiatives have you been working on since winning the award?
In the past three years, we've delivered 46 new green infrastructure assets in public rights of way in Vancouver. We've developed dozens of partnerships around research, policies, technical performance monitoring, and design typologies. We've also been developing communications and outreach materials to engage with different audiences on rainwater management. 
In the past year, we've been working on the Richards Street Blue-Green Network. It's a 1.2-kilometre, eight block long green infrastructure system in one of the most dense parts of the city. It's in the heart of downtown Vancouver in an area that has a high volumes of vehicles, cyclists, and pedestrians.  
In this area, we're implementing a AAA bike lane. We've integrated a new green infrastructure typology, called a stormwater tree trench.  We believe this typology has significant potential in highly urbanized context. It's also a very cost-effective form of green infrastructure with relatively low maintenance requirements and positive benefits for stormwater management, pollutant treatment, and support for urban forestry and ecology.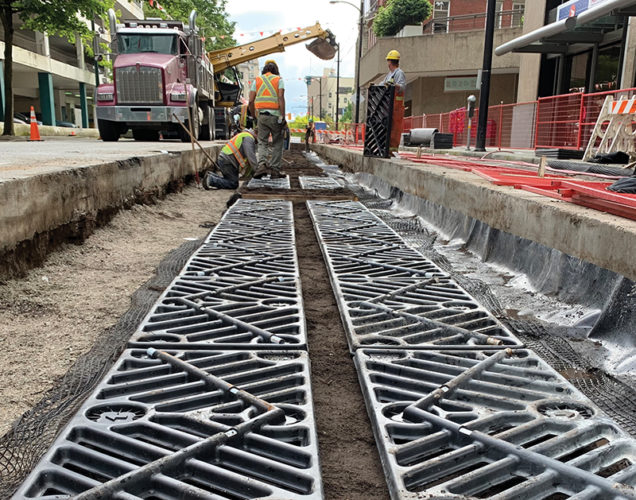 What's really exciting about this project is that this is an area with so many utility conflicts, as you might imagine in a big, high-density downtown. There are actually two B.C. Hydro duct banks right underneath the location. Normally, there would not have been an opportunity to introduce trees along this corridor because of the underground utilities. This is because trees would have absorbed a lot of moisture in the group that otherwise would cool the electrical ducts.
However, B.C. Hydro was very supportive about our design approach. We focused on redirecting water from the roadway and the adjacent sidewalk areas into the stormwater tree trenches and into the ground around the duct banks. Our green infrastructure approach to drainage services in this project will clean 15-million-litres of stormwater per year, divert 11-million-litres of run-off per year from the pipe system, and deliver over 100 new trees. It will also sequester an estimated 1,100-pounds of carbon dioxide per year in an urban concrete jungle in downtown Vancouver. We're really excited about that.
Another piece that I'm quite proud of was finalized on December 24, 2020. My team has been looking at how we can leverage water management, drainage infrastructure, and nature-based solutions to support community goals beyond water management. Equity, community capacity building, and reconciliation with Indigenous peoples are really important to us and we're trying to develop a better understanding of how to support them through our work.
Using funds from a demonstration project at 63rd and Yukon that came underbudget, we developed a partnership with the Museum of Vancouver to host an Indigenous youth art mentorship camp program. Rather than hiring an artist-at-large, we thought we would leverage the opportunity to raise Indigenous perspectives and an expression of what they would want to see in this.
With the Museum of Vancouver, we organized a one-week program for youth over March Break. Nine Indigenous youth from local Indigenous nation, as well as some urban Indigenous youth. Artist mentors were brought in from our three host First Nations. They brought in some other really talented and skillful professional Indigenous artists to provide mentorship and guidance. Together, they produced really beautiful designs. The City of Vancouver's machine shop supported the fabrication of their beautiful designs in metal, as well as installation.
The art is now a feature in highlighting our green infrastructure project. It also was a terrific capacity-building opportunity for Indigenous youth.
What types of industry trends have you observed through your work?
Within the consulting industry, there's an emerging appetite and interest in integrated approaches to water planning. I think there's an appetite to further develop concepts related to One Water or Water Sensitive Cities. However, I think that the consulting industry needs clients, which tend to be public sector organizations, or developers who are asking for it. 
A lot of public sector organizations are grappling with really significant challenges for the future. In other words, things like the economics of asset renewal, the economics of serving growth, and dealing with climate change. Many of our systems are not well-positioned right now to be resilient. If we continue on with business as usual, it's going to be problematic.  
Some of our traditional approaches are not best suited to deal with complex and changing needs and expectations within communities that we invest in infrastructure that meets a broader set of goals and objectives that respond to the climate and biodiversity emergencies, that leverage social amenities, environmental protection, and equity.
Going forward, I think that there is an appetite for undertaking more integrated approaches and nature-based solutions that yield outcomes for your basic engineering water performance. At the same time, these nature-based solutions can provide other service outcomes related to climate adaptation, resilience, heat mitigation, flood protection, and reducing pressure on existing pipes. It would be great to have a market to move more in this direction from both the public and private sectors.
What's your hope for your water legacy?
My legacy is that I've been able to, with others, craft a vision for something different for the future. People have come together and understood the value of this vision and they are committed to helping move it forward. We're learning as we go and we're not always going to get it right. But we are certainly proud of what we're trying to do and we want more jurisdictions come together. 
The Water Steward of the Year award, Water Canada, and the Canadian Water and Wastewater Association can provide a forum for raising awareness and inspiring people to come on this journey to think differently and strategically about water management in the future. It can make a difference in the lives of people, systems, and our stewardship roles. 
This article was written by Simran Chattha, the interim editor of Water Canada, for the March/April 2021 issue of Water Canada. 
The nomination period for the 2021 Water's Next Awards is open! Do you know an individual, project, or technology that has made significant contributions to the Canadian water industry? Be sure to submit a nomination by March 31, 2021.