Across the video screen, zooplankton, phytoplankton, and benthos are collaborating to perform an intricate dance.
After an intense two-day discussion at the Living Lakes Canada Gathering and Red Zone III Community Forum in Winnipeg, a handful of delegates have headed north to Gimli Harbour to board the MV Namao in Lake Winnipeg's south basin, before the ship embarks on its two-week spring survey tour.
Dr. Karen Scott, the ship's science program and education program coordinator, names each microscopic creature patiently, explaining its role in Lake Winnipeg's food chain and greater ecosystem. Earlier today, with Scott's help, a handful of school children gathered the water column sample that has yielded this boon.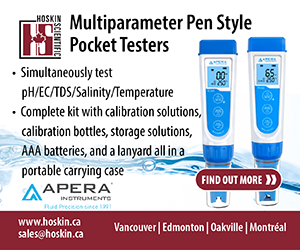 Now, with the microscope attached to a camera, the kids are getting a great visual representation of what resides in the lake—not to mention, a hands-on introduction to water science.
Deckhand Rob Domschky takes me on a tour. We go down a ladder to the cargo hold—which includes a makeshift lab—back up to the kitchen, cabins, and offices on the lower decks, up another level to the bridge, steering room, and second lab, and finally we take another ladder to the very top of the ship, an area usually restricted due to unsafe levels of radiation from the ship's series of communication signals and radars. We're protected because Domschky turns off the signals for the short time we're up there.
When we return, research biologist Alex Salki is giving an impromptu science lesson with the other Living Lakes delegates on the main deck. He is the current chair of the Lake Winnipeg Foundation's science advisory council, and was with Fisheries and Oceans Canada's Freshwater Institute for 39 years.
"When we started to work on this lake in 1969, phosphorus was a major problem. Since that time, things have become more complicated," Salki says. "On average, there is 40-50 micrograms per litre of total phosphorus in lake. In some places, it's more. Some claim that Lake Winnipeg is the most trophic large lake in the world." Salki says that 65 per cent of phosphorus in the lake accumulates from runoff from agricultural activities.
Climate change is also playing havoc with Lake Winnipeg's ecosystem, researchers have found. "Temperature is really important to biological production," says Salki. He explains that rainbow smelt—an invasive species that, along with walleye, is now sustaining Lake Winnipeg's fisheries industry—has moved to the lake's cooler north basin. Over the past century, the temperature in the south basin has gone up by 1.9 degrees centigrade, while the north basin has raised only one degree. "If we reach higher temperatures, we could lose 15-20 species in the north basin and even more in the south," says Salki. "The trout are already gone."
Dams, he adds, play a significant role in the lake's algae problem. For example, the Grand Rapids Dam that controls the Saskatchewan River filters large volumes of sediment. As a result, it increases transparency in Lake Winnipeg, which allows light to interact with nutrients in the north basin, creating the perfect scenario for algae to grow. "It's thick like green paint," Salki says. Pressure from provincial authorities and the media has prompted Manitoba Hydro, the dam's owner and operator, to donate more than $1.35 million over a six-year span to help researchers tackle the constant biological and water quality changes in Lake Winnipeg.
We return to the lower deck. As the zooplankton continues its performance on screen, the students are beginning to understand that the small units of life are vital to the lake's health. They're learning that, in part, it is the reliable access to the MV Namao that allows researchers to study how life reacts to these changes in Lake Winnipeg's ecosystem. These reactions tell us about the state of our environment, and they can help science inform policy decisions about how to better manage water.
And the adults? Watching these kids at work, we're learning that inviting students to spend a half-day aboard the Namao may be what eventually saves the lake. WC
Lake Studies
Very little thorough research has been conducted on Lake Winnipeg. Prior to 2002, only two studies (in 1930 and 1969) had examined both spatial and temporal variability in the physical, chemical, and biological components of the lake. Since 1969, the Department of Fisheries and Oceans (DFO) and the Province of Manitoba have carried out five smaller studies. Although limited temporally, these studies had good spatial coverage of the lake and represented the main components of the food web. The MV Namao now welcomes researchers aboard for three two-week studies per year. —With files from lakewinnipegresearch.org
RELATED: Living Lakes Canada Gathering: Day One, Living Lakes Canada Gathering: Day Two