In the summer of 2013, Toronto and Calgary were rocked by floods that cost each municipality millions of dollars in damage. Flooded cars were stranded on the Don Valley Parkway in Toronto, and the Bow River surged through the streets of Calgary.
Extreme weather events like these force politicians to revisit their region's mitigation and resiliency strategies, and consider climate change's role in our weather. "Climate is the statistics of weather," said David Phillips, senior climatologist at Environment Canada. "If your climate has changed, there's something about the weather that has to have changed." Though our world is getting statistically warmer and weather patterns are changing in intensity and duration, Phillips said proving the causation of specific weather events is difficult.
Regardless of the cause of such floods, Toronto Water's general manager Lou Di Geronimo acknowledged the need for cities to adapt. "We're not here to judge what's causing it; we're reacting to the fact that we're seeing it more frequently and we need to do something about it." Toronto's flood was Ontario's most expensive natural disaster with $850 million in damage to public assets; Calgary has budgeted $409 million for flood recovery. As once-rare rainfall events become more common, Canadian municipalities must be innovative in mitigating flooding and improving stormwater management.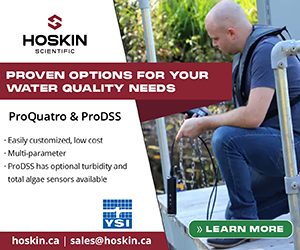 The event in Toronto was one of high intensity and short duration, something Sameer Dhalla, associate director of engineering services at Toronto and Region Conservation Authority (TRCA), said is problematic for the current stormwater mains. "We're starting to see [the] incapability of the municipal stormwater system in conveying those flows to the rivers." Since the 2013 storm specifically, Dhalla said, the TRCA has been working with the city to accelerate some flood remediation projects and to rehabilitate erosion-damaged areas. "The City of Toronto's large focus now is on fixing, from TRCA's perspective, the erosion, and from their perspective, basement flooding."
In 2005, after a heavy rainstorm and extensive flood damage to personal property, Toronto Water implemented the Basement Flooding Protection Program. The program involves assessing and analyzing flooded neighbourhoods in order to determine affordable improvements to make them more resilient. The 2013 flood prompted Toronto Water to recommend proactively taking the program citywide, rather than studying only affected areas. "The evidence we see is that if that storm hits your neighbourhood that's never been hit, you're going to flood too," 
Di Geronimo said.
City council also changed the storm design standard for water infrastructure so that neighbourhoods are assessed on a 100-year storm level of protection, a drastic increase from the current five-year storm design standard. That way, Di Geronimo said, if it is financially feasible to upgrade to this level, Toronto Water will be authorized to design for it rather than needing to seek additional approvals. Currently, the suggested priority and phasing for the citywide environmental assessments are being ratified, and if adopted, eight new study areas will be added in 2015.
Eventually, all Toronto neighbourhoods will be analyzed at the 100-year level, with construction proceeding on a priority basis. The January budget called for raising the basement flooding program's funding to $1.5 billion over 10 years, which would cover the program's engineering and assessment, as well as upgrades and expansions to storm sewers and a subsidy program for flood-preventative home improvements. The city has already utilized varied methods for improving stormwater management in areas that have flooded, from installing large eight-foot sewers to building underground stormwater tanks beneath parks and streets.
In Calgary, at the time of the flood, many stormwater management structures had just been put into place. These "proved themselves very well," said Carolyn Bowen, program manager of flood resilience and mitigation at the City of Calgary. The city has implemented a number of green infrastructure remediation projects near the riverbanks, and is currently studying the construction of permanent protective barriers, repairing erosion sites, and improving river forecasting tools, monitoring equipment and communication systems. "That's a big piece that we've learned from the flood. […] We know that, while it was good, we can improve," Bowen said.
The sheer force of the water gushing through the Bow and Elbow rivers altered not only the surrounding infrastructure, but the shape of the water flow itself. "Obviously the river has changed and all of our mapping and models need to change," Bowen explained, "so we are just in the process […] of updating [them] to characterize the new flood hazard area."
The city also recognized the need for a "coordinating body" to liaise between government and local business owners and manage funding for recovery projects, Bowen said. The Recovery Operation Centre (ROC) was established to manage Calgary's recovery efforts, though in 2015, the ROC's mandate will shift to developing a corporate resiliency framework.
Much of the city's current work is ongoing, including citizen education, strategizing for preparedness, and policy-related improvements. For example, a June 2014 revision to the area's land use bylaw requires any large-scale home renovations in flood hazard areas to include a series of built-in resiliency measures.
City officials in both Toronto and Calgary believe that their regions will be more resilient in the face of future storms. "From a standpoint of planning and having the monies allocated and doing that assessment work, we're well positioned," Di Geronimo said. "And I'd say we've got one of the most aggressive programs of any municipality."
Bowen said that, in Calgary, holistic watershed planning has been emphasized as the city seeks to manage its water supplies, not just floods. "In the future, we're definitely going to be more prepared for floods, but also for drought."
With climatologists affirming the increased frequency of previously rare weather events, cities must be vigilant in preparing themselves—proactively adapting to changing conditions rather than basing design standards on the storms of the past. "Nature's changing; we need to change too," Phillips said. "And by paying attention to the kind of things that have gone on, I think we will be better prepared."  WC
Katie Yantzi is a freelancer and publishing professional living in Toronto. This article appears in Water Canada's March/April 2015 issue.