As if consistently topping world happiness surveys wasn't enough to make you wonder what they're doing right in Arhaus, Denmark, how about this? They've achieved a 134 per cent surplus in energy production from their wastewater treatment, serving 200,000 people. That's right. Arhaus—the second largest city in Denmark—is the first city in the world to transform its drinking water and wastewater system into a major community energy provider. By minimizing consumption throughout the whole water cycle—both drinking water and wastewater—and maximizing energy production from its wastewater facility, the Marselisborg Wastewater Treatment Plant now generates enough energy to cover its own operations and up to 130 per cent more (without wind or solar production).
"When we look back upon the last 20 years of water utility operations, the most significant improvement made towards these energy achievements is 100 per cent reliance on the process control with sensors on every part of the system and the education of some very clever people in process control," said Mads Warming, global segment director of water and wastewater at Danfoss Power Electronics, which provides the technology for the Aarhus water utility. "We see that more than 50 per cent of the efficiencies that they have achieved are not because of a rebuild or investments in the infrastructure, but rather from process control of the system"
Warming explained that the Arhus system includes 290 variable speed drives that optimize operations. But, most importantly, the process control system includes a fail-safe setting that will automatically revert the system to safe mode, a mode that makes water quality the operational priority, as defined by Mads's very clever people. "After that happens, the only way the system can be returned to efficient levels is by the hand of the operator," said Warming. "The operators soon learn how to maintain each of the sensors for optimum performance."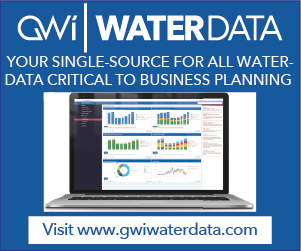 Benchmarks to drive performance
Two key drivers that led Arhus to pursue such an aggressive energy strategy for its water systems were that the system is operated by the private sector and that it is operated with key performance indicators (KPIs) that prioritize both energy efficiency and water quality. And now, the Danish government is working towards a completely energy neutral water sector for both its drinking water and wastewater systems nationally.
Back on home watersheds, Metro Vancouver has also prioritized energy performance in its water operations, although via different drivers: provincial emissions targets and a municipal liquid waste management plan.
Fred Nenninger, the director of policy planning and analysis for Liquid Waste Services Metro Vancouver, said that the municipality has been examining energy efficiency and production options since the 1960s, but the last five years have been the most aggressive. "We have really been examining the opportunities in the production of biogas—how can that be increased," Nenninger said. "There are various substances such as fats, greases, and glycol that can be directly added to digesters."
All of Metro Vancouver wastewater treatment plants capture biomethane and heat, and in some cases, generate electric power needed for the treatment plants. However, Liquid Waste Services' greatest energy accomplishment to date is the $13 million Green Biomethane Project at Lulu Island Wastewater Treatment Plant in Richmond. At the Lulu plant, a surplus of biogas energy is purified with scrubbers and sold back through the natural gas grid.
Nenninger said that decision about how to manage energy opportunities is determined on a case-by-case basis for each treatment plant based purely on the business case. "When the price for green energy biogas reached the level where it made business sense, we started to have the discussion," he said.
Because natural gas and electricity are cheap on the open market, the business case is not always attractive. Still, the municipality is exploring all options, including lighting programs, High Efficiency Aeration, and through a Sustainability Innovation Fund and research partnerships, new technologies, such as genomics in anaerobic digestion optimization and microwave-enhanced, advanced oxidation sludge destruction. Nenniger believes that more of these kinds of opportunities will be pursued in Canada as provincial and federal climate policies are aligned. Warming supported this view, noting that leadership at multiple levels is crucial to ensure that the market drivers are in place, managers set the bar high, and operators optimize water treatment systems with Viking opportunism.
"It's a question of taking a holistic view of the system," Warming said.