Environmental groups are at the Ontario Court of Appeal today in a case that will see the interpretation of key habitat protection provisions under the province's Endangered Species Act, 2007 (ESA) challenged. The town of South Bruce Peninsula is appealing its conviction for damaging piping plover habitat at Sauble Beach on the shores of Lake Huron.
This case marks the first time the Ontario Court of Appeal will consider the meaning of "damage" to habitat under Section 10 of the ESA, which makes it an offence to damage or destroy an endangered or threatened species' habitat. The Town is advocating for an interpretation that would seriously weaken the habitat protection provided by the ESA.
Ecojustice is representing Environmental Defence and Ontario Nature as intervenors in the case. The groups say a robust interpretation of the ESA is critical to protect and restore vulnerable species and their habitats amidst the rising biodiversity crisis. Habitat loss is the greatest threat to species in Canada. The groups say preserving the integrity of the ESA is critical to hold those who abuse the environment accountable for their actions.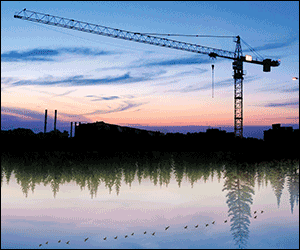 In 2019, the town of South Bruce Peninsula was convicted on two charges of damaging piping plover habitat, contrary to Section 10 of the ESA. The charges stemmed from mechanical raking and grading work the town undertook at Sauble Beach in April and August of 2017.
The convictions were upheld on an initial appeal. Now, the town is now bringing a further appeal to the Ontario Court of Appeal.
Piping plovers are a migratory shorebird designated as endangered under the ESA. The birds returned to Ontario in 2007, after a 30-year absence, including to Sauble Beach. Their return highlights new hope for species recovery efforts and the health of the Great Lakes ecosystem as a whole.
The birds nest on dry, sandy, or gravelly beaches with sparse vegetation. The survival and recovery of the species is principally being threatened by habitat loss and degradation; beach raking has been identified as a significant threat to their habitat.
"Despite Canada's ecological and economic wealth, we are not immune to the devastating impacts of the biodiversity crisis. Half of monitored wildlife species in Canada (451 of 903) declined in abundance from 1970 to 2014. There is still time to stop at-risk species from vanishing forever — but not very much.
"The ESA plays a vital role in conserving and restoring endangered and threatened species and their habitats. It is critical the court adopt a robust interpretation of the ESA to protect vulnerable species like the piping plover and hold those who mistreat the environment to account.
"Equally important to the existence of laws like the ESA is enforcement, ensuring that those who violate the law face consequences." Lindsay Beck, lawyer, Ecojustice
"There are less than two dozen Piping Plovers left in Ontario and Sauble Beach is one of two places where they are raising a new generation. Deliberate destruction of their habitat is a crime and those who do it should be held accountable" Tim Gray, executive director of Environmental Defence
"Bit by bit, decision by decision, endangered species across Ontario are quite literally losing ground in their fight for survival. It's death by a thousand cuts. There are only a handful of nesting sites for piping plovers in all of Ontario. Precaution is needed to ensure that this habitat is protected from damaging activities – in this case, intensive beach grooming." Caroline Schultz, executive director of Ontario Nature