Dr. Gene Shelp, president and CEO of Guelph, Ontario-based ENPAR Technologies Inc., has announced that ENPAR has entered into a joint venture with AsiaCo, a design and build engineering firm specializing in industrial and municipal wastewater treatment, and HKCo, a financial resources company. The joint venture will be responsible for manufacturing and marketing ENPAR's patented and patent pending water treatment technologies in Asia. ENPAR will participate as a minority shareholder holding 40 per cent, with AsiaCo and HKCo holding 49 per cent and 11 per cent, respectively. ENPAR will receive a royalty on total sales ranging from two to – four per cent.
It has been estimated that China will invest more than US$147 billion in the conservation, treatment and recycling of water during the period 2006-2010. China faces severe water pollution and water scarcity problems. In 2006 for example, it generated 53.7 billion cubic meters of wastewater, with municipal wastewater and industrial wastewater accounting for 55 per cent and 45 per cent, respectively. Total wastewater is expected to increase due to rapid urbanization and industrialization, reaching up to 64 billion tons by 2010. Furthermore, only 60 to 65 per cent of the water used by Chinese industries is recycled or reused, as compared to 80 to 85 percent in most developed countries.
China, like Canada, possesses around seven per cent of the Earth's total fresh water supply. However, China's population is 40 times that of Canada, resulting in one of the lowest per capita water supplies in the world. China's annual water deficit is around 40 billion cubic metres, roughly ten times the water demand of a major city like Beijing and causing annual economic losses of more than US$14.5 billion.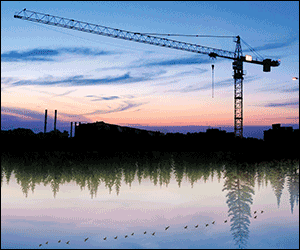 Shelp stated, "China and other Asian countries represent key emerging markets with excellent prospects. These governments have stepped up efforts to improve the regulatory framework for modern wastewater management and plan to invest in advanced treatment facilities that domestic companies are not able to provide. There is a strong focus on nitrogen removal and water recycling."
For more details about the water industry opportunities in China and abroad, see CWT's September/October issue.