Ecojustice, a Canadian environmental charity, has released a new report ranking 12 Ontario municipalities on their ability to minimize sewage pollution in the Great Lakes Basin. The Great Lakes Sewage Report Card states that the majority of the ranked communities are polluting the basin at a level that could endanger plant and animal species, as well as making water unsafe for recreational use.
"The Great Lakes Basin provides drinking water for millions and is an essential part of life for Ontarians," said Ecojustice staff scientist and the report's author Liat Podolsky. "We're urging municipalities to reduce sewage pollution and keep Ontario's water swimmable, drinkable and fishable."
The report claims outdated sewer systems still in use in a number of Ontario cities are partially to blame for the continued pollution. Systems that combine sewage and stormwater may overflow during heavy rainfall, causing sewage to leak into bodies of water with minimal treatment.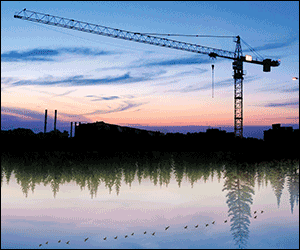 Of the 12 communities ranked in the report, six–Peel Region, York and Durham, Kitchener-Waterloo, Midland, and Brockville–received scores of B or higher, while the remaining six –Sarnia, Sudbury, St. Catharines, Toronto, London, and Windsor–scored between C- and C+.
"Ontarians deserve to know when their local body of water has been contaminated," said Podolsky. "Alerting Ontarians to the frequency and size of this problem will ensure this issue gets the attention and investment it deserves."