Winnipeg, MB – Ducks Unlimited Canada applauds the Manitoba Government's decision in designating Moswa Meadows and Fish Lake Fen as Provincially Significant Peatlands—the first of their kind in the province. Manitoba is home to 17 per cent of Canadian peatlands, with these ecologically valuable areas covering over one third of the province's landmass. Peatlands offer valuable environmental and social benefits, including water management and filtration, remarkable carbon storage capacity, and habitat for wildlife.
Designation of these Provincially Significant Peatlands builds on the Manitoba Government's Peatlands Stewardship Act, regulations previously developed for the sustainable management of peatlands.  According to Kevin Smith, national manager of boreal programs for DUC, this addition is an excellent next step.
"Peatlands are a critical asset in our global efforts to mitigate climate impacts, to halt and reverse biodiversity loss, and to retain valuable ecosystem services. This designation ensures these peatland areas are protected and represents significant progress in the ongoing efforts to protect and conserve these valuable landscapes," Smith says.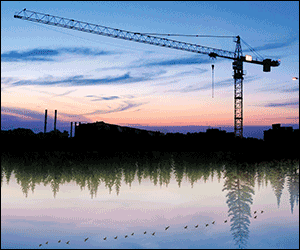 Moswa Meadows is a wetland complex including three of the five commonly identified types of wetlands: bogs, fens and swamps (the other two types are marsh and shallow open water). This diverse mix of habitat, coupled with the fact that the area is currently under a conservation closure to support the local recovery of a decreased moose population, provided a compelling reason for the new designation. Fish Lake Fen is a rare calcareous fen with a continuous upwelling of water that is rich in calcium and provides an environment that supports a wide variety of unique vegetation communities, including species that are rarely found elsewhere. Together, Moswa Meadows and Fish Lake Fen comprise approximately 28,000 hectares (69,000 acres).
The establishment of these designations was championed by DUC who identified the value of peatlands and advocated for their protection. Trent Hreno, head of industry and government relations for DUC's national boreal program, supported the designation process from concept to implementation.
"DUC has been fortunate to work closely with the Manitoba Government as these peatlands moved through the candidate process to final designation, and we are happy to continue this work. Seeing protections like these for wetlands and peatlands is at the core of our organization's mission, and we look forward to collaborating with the Manitoba Government again soon in the designation of even more Provincially Significant Peatlands."
Hreno further underscores the need for more Provincially Significant Peatlands to be identified and brought through the designation process. "Manitoba has a notable opportunity to lead Canada in supporting biodiversity and supporting climate change mitigation through peatlands. Canada has 25 per cent of the world's peatlands, and a significant portion of those are in Manitoba. The opportunity to protect these often-irreplaceable landscapes is now."