Ducks Unlimited Canada has acquired one of the few remaining coastal wetlands on Lake St. Clair in southwestern Ontario. This will help ensure the long-term protection of habitat in a critical region for migrating waterfowl and other birds, according to Ducks Unlimited Canada.
"I would like to congratulate Ducks Unlimited Canada for its success in acquiring St. Luke's Marsh, an ecological link between Canada and the United States," said Jonathan Wilkinson, minister of environment and climate change.
"Wetlands provide clean water, flood mitigation, important wildlife habitat, and play an important role in the fight against climate change," said Wilkinson. "It's thanks to partners like Ducks Unlimited Canada, that we are working towards conserving a quarter of lands and a quarter of oceans in Canada by 2025."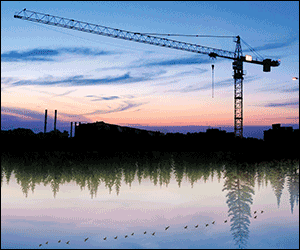 St. Luke's Marsh is 488-acres and includes coastal shoreline, provincially significant coastal wetlands, and other mixed wildlife habitats. The marsh is adjacent to the publicly owned, 882-acre St. Clair National Wildlife Area, which shelters more than 60 species of birds and 35 federally listed Species at Risk such as king rail, least bittern, and eastern foxsnake. These habitats also support migrating monarch butterflies.
"Years of effort are behind this conservation success," said Karla Guyn, chief executive officer of Ducks Unlimited Canada. "Protecting a wetland as significant as St. Luke's Marsh is deeply rewarding, and it's only possible with committed partners and supporters whose vision for a healthy future matches ours, to protect and restore waterfowl habitats which are part of the natural infrastructure that underpins Ontario's working landscape."
Lake St. Clair is in a priority region for conservation where Ducks Unlimited Canada has invested in restoring and managing wetland projects since the 1970s. Research conducted by Ducks Unlimited Canada shows that all but 1.5 per cent of wetland habitats around the lake have been converted to other land uses.