Fisheries and Oceans Canada and the International Institute for Sustainable Development (IISD) have signed a memorandum of understanding that may see IISD become the Experimental Lakes Area's third-party operator.
The agreement is the result of seven months of confidential negotiations with the federal government, but it is not a "finished deal," said Scott Vaughan, who recently stepped into the role of CEO and president for IISD.
IISD is a Canadian-based public policy research institute for sustainable development that champions sustainable development around the world through innovation, partnerships, research and communications.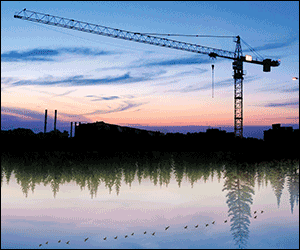 "The Experimental Lakes Area complements IISD's work in freshwater management and, if the Experimental Lakes Area does come to IISD, we would ensure it remains an independent, world-class research facility that continues to produce leading-edge freshwater ecosystems science in the public domain and in the public interest," said Vaughan.
The MOU provides a framework within which an agreement can be negotiated that will enable IISD to proceed as the ELA's operator. Fisheries and Oceans Canada and IISD require the agreement to address past and ongoing responsibilities, remediation of the lakes and the site, the transfer of material assets needed to operate the site, operational support, data sharing and other matters.
Fisheries and Oceans Canada will conduct a sampling program over the summer of 2013 as part of the transition to maintain important scientific research and ensure that long-term data sets can continue uninterrupted.  Fisheries and Oceans Canada will work with scientists who have active research at the Experimental Lakes Area to support their needs for the upcoming summer research season, including monitoring activities and requirements to access their equipment.
IISD will continue discussions with the landowner, the Province of Ontario, on an agreement to operate the site going forward.