Environmentalist David Suzuki and Grand Chief of the Union of B.C. Indian Chiefs Stewart Phillip took to northeastern British Columbia to show support for a group of protestors opposing the development of the Site C dam.
The visit was intended to draw attention to about a dozen protestors camped out for weeks at the Rocky Mountain Fort, the site of a historic fur-trading post, in Peace River Valley.
The $9 billion dam will create an 83-kilometre-long reservoir and flood the area where the protesters are camping. According to a news release from BC Hydro, the project will create thousands of jobs for the province and meet long term energy needs, providing clean and renewable electricity.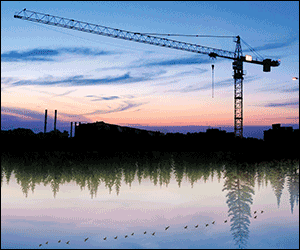 But the dam is being protested by Treaty 8 First Nations who are argue project violates their treaty rights and farmers who say the dam would destroy agricultural land.
"It is absolutely unacceptable that BC Hydro is relentlessly clear-cutting forests right now to prepare for the flooding of the Peace River Valley, which will destroy archaeological sites and eradicate prime farmland," said Phillip in a statement.
Environmental groups that support the protest say the area provides vital habitats for fish and wildlife. Suzuki said he and other protestors won the battle to stop the very same dam 30 years ago, now they are having it again.
The B.C. government supports the dam that is estimated to provide enough electricity to power 450,000 a home a year.
BC Hydro said the timber has to be cleared by spring for the project to stay on schedule. BC Hydro and Power Authority issued an eviction notice, warning protesters that all contents of the camp, which was setup New Year's Eve, will be removed and delivered to the RCMP.
No arrests have been made at the protestors' camp in the Rocky Mountain Fort, but last week protestor blocking trucks on nearby roads were detained.