The Canadian Water Network (CWN) has announced that Talia Glickman has joined the their team as an engagement and knowledge mobilization specialist for its Wastewater-Based Surveillance (WBS) Program. CWN is undertaking this program in collaboration with the National Collaborating Centre for Infectious Diseases (NCCID).
"We are delighted to welcome Talia to the Wastewater-based Surveillance Program team at CWN," said Deborah Van Dyk, manager of the WBS Program at CWN. "Talia's training and experience in epidemiology and knowledge mobilization will be integral to moving the program forward. We look forward to working with her in supporting the learning needs of public health practitioners working with wastewater-based surveillance."
As an engagement and knowledge mobilization specialist, Talia facilitates strategic sharing groups and creates learning opportunities for public health practitioners working in the ever-evolving field of WBS. She also works closely with Deborah and NCCID staff to develop resources that facilitate WBS data interpretation and communication for public health decision-making.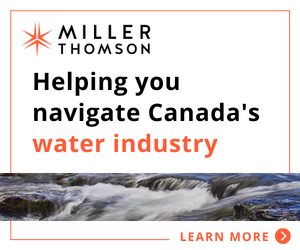 "I am very excited to join the WBS program team at CWN!" said Talia. "With the program's focus on bringing people together and facilitating knowledge exchange, I am eager to help move Canada's wastewater-based surveillance practice forward and see how it may change our public health systems."
Prior to joining CWN, Talia worked as a gender equality consultant and as a research officer at the University of Toronto's Department of Anthropology. She also held a variety of non-profit and research roles, focusing on global health, gender equality, water and the environment.
Please join us in welcoming Talia to CWN's team.