On May 8, federal, provincial, and municipal leaders came together to announce the completion of the Corner Brook Water Treatment Plant in Corner Brook, Newfoundland. The $50 million project included the construction of a new water treatment plant and the installation of new water water transmission and sewer infrastructure to transport material from the new treatment plant to the existing sewer system. Two above-ground storage reservoirs were also built.
"Improving water quality has been a priority for the City of Corner Brook for decades," said Corner Brook Mayor Charles Pender. "Providing clean, safe drinking water is essential for any municipality and provides a great comfort level for residents. We are extremely pleased and excited that this project has finally become a reality."
Funding for the project came from all levels of government, and the new facility will ensure that residents of not only Corner Brook, but also the surrounding communities of Massey Drive and Mount Moriah have access to high-quality drinking water services.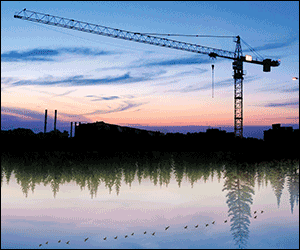 The new plant is compliant with the Canadian Drinking Water Quality Guidelines and designed to produce a flow rate of up to 30-million litres per day which will ensure the city and other communities are well protected against fire and other emergencies.
Pender said the next step is to get residents to conserve water. The city plans to launch a conservation campaign in the near future.