Comox Valley Regional District (CVRD) has completed an important stretch of new sewer line, diverting wastewater from East Courtenay.
Construction on the new gravity main, called the Greenwood Trunk, began in June and has wrapped up on schedule, according to the District. The line will reduce pressure on existing sewer service infrastructure by directing wastewater from East Courtenay away from the Courtenay Pump Station to an existing sewer trunk main along Knight Road. From there, wastewater will flow directly to the sewage treatment plant located on Brent Road.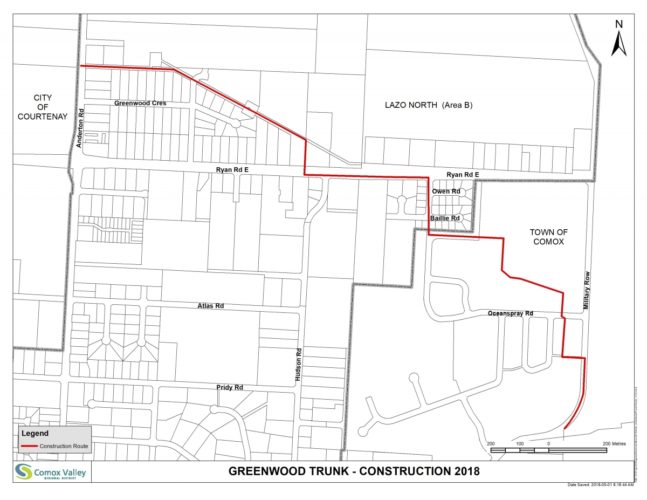 The new gravity main connects properties in East Courtenay and CFB Comox directly to the sewage treatment plant.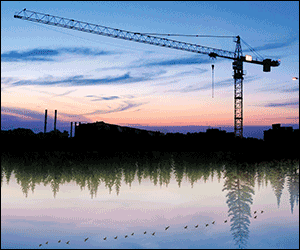 "This line offers important efficiencies in our system and was a key step to ensuring capacity within our infrastructure as our communities continue to grow," said Charlie Gore, manager, capital projects for CVRD. "Our thanks to everyone who has been patient with the construction and resulting traffic pattern changes throughout the summer and fall—it was certainly a busy route to interrupt, but we're glad to say it all went smoothly."
To plan for the long-term future of the Comox Valley sewer service, a liquid waste management plan has begun, with technical and public advisory committees meeting to establish goals and objectives for the plan. The public will be invited to engage throughout the planning process, with details of dates and opportunities to be shared at https://connectcvrd.ca/lwmp.