A partnership between Cold Climate Innovation and the Government of Yukon has launched the fifth Yukon Innovation Prize to encourage the local development and delivery of innovative products and services.
The 2019 Yukon Innovation Prize (YIP) competition offers Yukoners a chance at $70,000 for ideas that improve sustainability by using clean technologies.
"Clean tech can be a broad range of products and services, from recycling to renewables," said Lauren Manekin Beille, manager of northern innovation and entrepreneurship at Yukon College. "This prize is meant to invigorate and support our Yukon innovators in bringing forth those ideas that can shape the future of sustainability in the Yukon and help lessen our impact on the environment."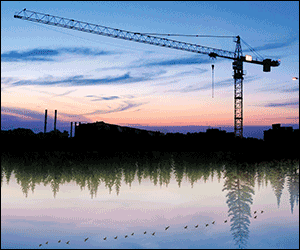 Suitable projects would include any innovation that would reduce negative environmental impacts, such as ideas relating to grewater, recycling, renewable energy, information technology, green transportation, food waste, and more.
The YIP was created through a partnership between Cold Climate Innovation (CCI) at Yukon College and Government of Yukon's department of Economic Development.
In total $100,000 will be awarded to winning ideas. Applicants first compete for one of four $10,000 prizes which is used to further develop their ideas. The four finalists then submit their refined plans to compete for the grand prize of $60,000 in additional funding to bring their innovation to commercialization.
"The Yukon Innovation Prize attracts forward-thinking submissions from talented Yukoners every year, and I know that 2019 will be no exception," said the Honourable Ranj Pillai, Minister of Economic Development. "This year's clean tech theme is both relevant and timely. I encourage all Yukon innovators with an economically viable idea to apply. The Government of Yukon is proud to support the Yukon Innovation Prize as part of our commitment to balancing economic diversification with environmental stewardship."
Applicants must address the economic viability of their idea as well as the benefits it can bring to Yukon and its communities.
The 2019 contest runs until midnight on Sunday, March 3. It is open to any Yukon-based resident, business, or organization. The four finalists will be selected by Monday, March 25.