A partnership between the Government of British Columbia and the Coastal First Nations — Great Bear Initiative will be focusing on removing marine debris from shorelines and traditional food-gathering areas on central coast of B.C.
The Coastal First Nations—Great Bear Initiative is receiving $1.33-million to identify and prioritize food gathering areas for cleanup and provide training and jobs to community members, including youth. CFN's nine communities and at least 50 workers will develop action plans to clean up to 200-kilometres of priority areas in their territories.
"At least 3,500-kilometres of shoreline will be patrolled and inspected for debris," said Chief Marilyn Slett, president of the Coastal First Nations (CFN). "Shoreline cleanups not only remove existing debris from important habitat, they also prevent the subsequent formation of microplastics in the ocean. The CFN's Regional Monitoring System, which ensures a standardized approach to data collection for monitoring coastal regions, will be used to track efforts and collect information on what is removed."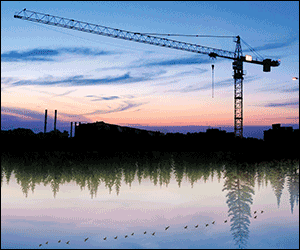 The CFN will work with local stewardship offices and coastal guardian watchmen to conduct patrols along the shoreline to identify areas to prioritize for debris removal.
"This initiative demonstrates that reconciliation can be about taking action together to create a healthier environment and stronger communities," said George Heyman, minister of environment and climate change strategy. "The shorelines of B.C.'s north and central coasts are remote and difficult to access. Debris cannot be allowed to continue to degrade habitats that are critical to both marine species and wildlife on the land, and to local food security."
The Clean Coast, Clean Waters Initiative Fund provides a broad range of jobs, from entry level clean-up crews, to community educators, to highly specialized technical positions, such as people trained in collecting oceanographic data.
"This partnership builds on the leadership and stewardship of the Coastal First Nations and strengthens our relationships as we work together to clean up our shorelines, protect marine life, and create jobs in local communities," said Sheila Malcolmson, parliamentary secretary for environment. "This funding reflects the calls to action on ocean plastics we heard from British Columbians."
A key focus of the initiative is targeted to marine and shoreline debris clean-up efforts in remote locations. The focus will be on those areas accessible from the Coastal First Nations communities: Bella Coola, Bella Bella, Rivers Inlet, Hartley Bay, Klemtu, Kitkatla, Metlakatla/Prince Rupert, Old Massett Village, and Skidegate Village.
This is the second partnership under the Clean Coast, Clean Waters Initiative Fund, set up in response to priorities identified during the consultation with coastal communities on marine debris. The Province earlier announced funding to small ship tour operators and the Wilderness Tourism Association for shoreline clean-up expeditions along the shores of the central coast.
The funding is part of the B.C. government's far-ranging Pandemic Response and Economic Recovery initiative supporting all sectors that have been hit hard by the COVID-19 crisis.