Ottawa-based Clearford Water Systems Inc. has released unaudited consolidated financial statements, which shows revenue slightly below $1 million for the last quarter, while the UV Pure segmented sales have shown market growth.
Revenue for the second quarter 2017 was $972,731 compared with $1,041,011 for the prior year's quarter. Operating loss before net financing costs were $520,580 for the quarter compared with $816,879 for the prior year's quarter. For the six months ended June 30, 2017 revenue was $1,809,499 compared with $1,961,790 in the prior year and our operating loss was $1,162,682 compared to $1,756,910 in the prior year.
UV Pure segmented sales for the three and six months ended June 30th were $938,357 and $1,730,011 compared to $900,020 and $1,636,410 in the prior year representing a 4 per cent and 6 per cent increase in sales respectively.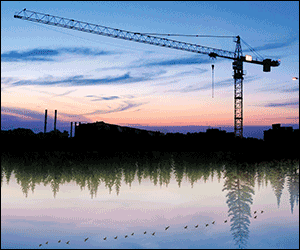 Kevin Loiselle, president and CEO of Clearford, said of the quarterly report, "The new business model will position Clearford as a provider of water purification and complete wastewater solutions: collection; treatment; and systems operations. This will solidify Clearford's market position, increase the revenue from each project, and capture the full value created by the Clearford One system."
Costs of sales decreased to $498,148 during the quarter from $614,784 in the prior year's quarter, due to completion of Clearford One project implementations in Ontario and India and the start of Phase 2 of the Clearford OneTM project implementation in Colombia. Additionally, cost of sales were flat at UV Pure, which increased its overall gross margin for the six month period to 52 per cent from 46 per cent in the prior year comparable period.
Costs of engineering and research and development decreased to $207,195 and $411,444 from $221,902 and $427,885 in the prior year's three and six months periods respectively reflecting a decrease in spending on the Clearford OneTM System and capitalized development costs for new product development in the UV Pure segment.
Loiselle also said that the company will continue to show growth by acquiring the capacity for treatment plant fabrication and systems operation capabilities. "These competencies are complementary to Clearford's current capabilities and will allow us to control every step of the water infrastructure services chain, including potable water purification and delivery, wastewater collection, treatment, and operations."
In June, the Clearford announced a new strategic business plan, which includes pursuing strategic acquisitions to support the company's growth. The business model sets a path for the company to become an operating utility with equipment supply capability in addition to technologies delivering water and wastewater infrastructure at a lower life-cycle cost.