An immigration consultant told Reuters last week that he has clients willing to spend "at least $20 million" to buy wells in British Columbia. The clients plan to set up bottling plants in the province to export spring water to China.
"One of my clients is exporting—I cannot believe it—200 container loads of mineral water from British Columbia to China every single month," the consultant, Alex Liao, told Reuters. "Lots of people, right now, are buying wells."
In recent weeks, two Chinese businessmen have purchased two water sources in the province. Another Chinese man reportedly bought a water source in Chilliwack, B.C. for $17 million.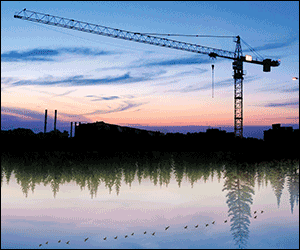 "Canada is famous for its rich and clean fresh water, which is very cheap and suitable to develop bottled water business," said Yuan Zhanling, the former economic and commercial counselor of the Consulate General of the People's Republic of China in Vancouver, to China Daily Canada.
"Canada often leaves Chinese consumers an impression as resourceful, natural, and clean, which is an advantage of bringing Canadian bottled water to the market with vast needs, especially the emerging high-end water market," he added. "To invest in water sources, Chinese businessmen need to be familiar with the related laws of the Canadian government and pay attention to issues such as environment and the interests of the local people, especially the First Nations in Canada."
Latest trends show that the bottled water market is growing quickly in China, with a 20 per cent annual increase on average. While Canadian bottled water brands have yet to appear in high-end supermarkets in Beijing, Chinese residents are keen to try what they imagine to be pristine, premium water.
"My impression of Canada is that of a country with many snow-capped mountains and clean air, so I think the water quality must be very good, especially compared to China," said Daniel Cheng, a 33-year-old Beijinger, to China Daily Canada.