The Canadian Water Summit is moving west for the first time. The third annual event will be held in Calgary in June 2012 to explore the competing water needs of cities, agriculture, and energy.
"Alberta has the unique experience of managing large-scale energy and agriculture industries in a jurisdiction with scarce water resources," says Anthony Watanabe, founder of the summit. "The province is pursuing innovative approaches to balancing these water needs with those of municipalities and other industries in a way that few other provinces have attempted. Their efforts are being noticed."
In October, Alberta Premier Alison Redford added an explicit water focus to the Ministry of the Environment's portfolio when appointing Minister Diana McQueen, underscoring the importance of the resource. Minister McQueen quickly showed her commitment to her new duties by announcing upcoming public discussions on Alberta's system for allocating water resources—a system that has been operating for 100 years.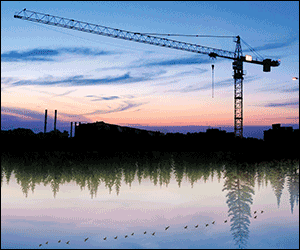 The third annual summit will be held on June 28, 2012 at the Telus Spark Science Centre, in cooperation with Calgary Economic Development. Confirmed sponsors for the Summit include Molson Coors, Royal Bank of Canada, and the Telus Spark Science Centre.