As the list of chemicals we generate as a society grows and expands, many find their way into wastewater and natural ecosystems. Some of these substances are contaminants that can be harmful to human health, fish, and wildlife.
To understand the ability and opportunities to deal with wastewater contaminants in Canada, Canadian Water Network (CWN) will lead a national review of known and emerging contaminants in municipal wastewater and our options to deal with them. This work is being supported by a $400,000 contribution agreement from Environment and Climate Change Canada.
The project will leverage CWN's network of researchers and practitioners to consider the following questions: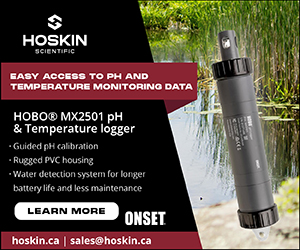 Which wastewater contaminants do we need to worry about most, now and in the future?
What are the options for our diverse Canadian communities to address these contaminants through wastewater treatment?
What are the important opportunities and trade-offs involved in those treatment choices, including resource recovery, costs, implications for related issues like greenhouse gas emissions, and socio-economic and cultural fit?
An expert advisory panel, chaired by Dr. Donald S. Mavinic of UBC, will guide the study. The panel will engage experts from across the country with knowledge of municipal wastewater practice, environmental impacts, and assessments associated with wastewater, as well as legal and community perspectives.
Jonathan Wilkinson, Parliamentary Secretary of Environment and Climate Change made the announcement at the Southern Resident Killer Whale Symposium in Vancouver.
"Canada has tremendous strengths when it comes to both science and technologies for understanding our aquatic environment and treatment technologies to protect it," stated Bernadette Conant, CEO, Canadian Water Network. "Canadian Water Network is dedicated to ensuring that decisions about the best actions and treatment investments to protect our water resources are informed by this collective expertise. By providing the most important insights that science can deliver to our decisions, our national knowledge base can help Canadians achieve our goals for water and the environment."
A synthesis report is expected in April 2018. More information can accessed at http://www.cwn-rce.ca/.