Federated Co-operatives Limited's oil refinery in Regina, Saskatchewan is set to achieve 100 per cent on-site recycled water after installing an industrial water recycling technology designed by GE. Once fully operationally, the FCL refinery will be the only refinery in North America to recycle all of its wastewater for steam production, which is used for heating, hydrogen production, to power equipment, and for cooling towers.
In addition to the water reuse solution, GE provides the refinery with wastewater specialty chemicals and monitoring solutions to provide system optimization.
Once complete, the refinery is expected to reduce its freshwater use by 28 per cent, which is the equivalent of approximately 3,100 households in Regina, on an annual basis. By recycling 100 per cent of its wastewater on-site, the refinery will significantly decrease volatile organic compound emissions from its wastewater ponds and reduce the associated nuisance odours.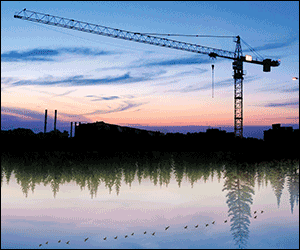 Watch how the wastewater improvement project works:
Gil Le Dressay, VP of refinery operations for the Federated Co-operatives said,
"Water is a precious resource and our wastewater improvement project allows us to be efficient and sustainable by recovering every drop of water. With GE's technology, the Co-op Refinery Complex will clean and recycle all of its wastewater in a socially responsible and environmentally sound way to conserve water for Regina and the entire province of Saskatchewan,"
The wastewater improvement project is expected to be fully operational by the fall of 2016.
FCL is owned by approximately 200 retail co-ops located throughout Western Canada.