Imagine H2O announced its selection of twelve startups to advance to our 8th annual Accelerator Program. Kitchener, Ont-based, EMAGIN was selected from a global competitive field of over 180 companies across 18 countries as one of the top 10 promising data-driven water businesses worldwide to participate in the program.
EMAGIN will be present their technology at IH2O's annual Water Gala and WEF Innovation Conference in San Francisco in March 2017.
The startups will join the organization's growing portfolio of 70 alumni companies, which represent over $1 in every $10 of early-stage investment in the water sector.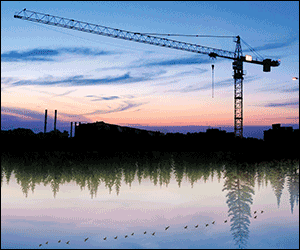 The accelerator program was developed on the premise that actionable data poses significant challenges to businesses, landowners and governments managing water resources globally. Entrepreneurs responding to this problem are applying advancements in sensors, artificial intelligence, enterprise software and other IT applications to the water sector.
The twelve finalists will be honoured at Imagine H2O's WaterGala '17 on March 15 in San Francisco, where the organization will announce the Challenge's overall winner.
"This is an impressive group of companies doing important work in their chosen area," said Paul Gagliardo, Innovation Director at American Water and member of the judging panel. "Scaling their business through Imagine H2O's program will be a unique opportunity to bring their innovations to market."
The twelve finalists advancing to Imagine H2O's 2017 accelerator are Acoustic Sensing Technology (UK), AquaSeca, Arable Labs (U.S.), EMAGIN (CAN), Flo Techologies, FREDSense, Hydromodel Host (Spain), Lotic Labs (U.S.), PlutoAI (U.S.), Sutro (U.S.), Triple Bottom Line Enterprises (Ethiopia) and Utilis (Israel).
Imagine H2O's judging panel includes industry experts and leaders from, among others, XPV Water Partners, DC Water, True North Venture Partners, and IBM. The judges selected the finalists based on market viability, value proposition, and go-to-market strategy.
Over 180 startups from 20 countries registered for the Challenge.
More information is available on the imagineh2o.org/ website.