Skilled water and wastewater operators are essential to ensuring long-term access to safe drinking water in First Nations communities. To help make this happen, the Honourable Patty Hajdu, Minister of Indigenous Services, launched a call for proposals for projects that address the retention, recruitment, and availability of water and wastewater operators working on reserve.
"Our government remains committed to improving access to clean drinking water for First Nations communities. For many of these communities in need of long-term solutions for reliable access to safe, clean water, the availability and retention of a trained water and wastewater operator plays an important part in addressing that challenge. Proposals funded through this initiative will help to address some of these barriers and support First Nations in creating and sustaining a qualified workforce of operators." The Honourable Patty Hajdu, Minister of Indigenous Services
Applicants are invited to submit proposals that will address community-based, regional, or national issues related to building water and wastewater operator capacity in First Nations communities. Proposals delivered or offered by Indigenous communities, Indigenous organizations, or in partnership with Indigenous peoples will be prioritized. Projects that are selected will receive up to $500,000 in funding to support new or expanded capacity building initiatives.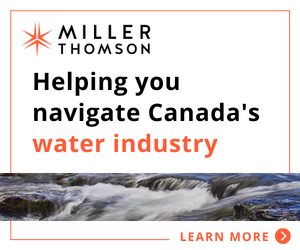 The call for proposals is open until April 25, 2022. For details on how to apply, visit https://www.sac-isc.gc.ca/eng/1646154366434/1646154391314.