A $1.2-million investment through the Federation of Canadian Municipalities' (FCM) Green Municipal Fund (GMF) has been announced to help reduce greenhouse gas (GHG) emissions in five communities in Southwestern Ontario.
"Local governments influence half of the country's greenhouse gas emissions," said Joanne Vanderheyden, president of FCM. "That means local action is critical. With support from the Green Municipal Fund, this is happening: municipalities of all sizes are implementing smart low-carbon solutions. Empowering this local expertise is vital to meeting Canada's climate goals. When orders of government work together to reduce emissions, we're building more resilient communities."
The Municipality of Brockton is upgrading its aging wastewater treatment facility. For this project, the municipality will receive a $598,000 investment to replace the existing chlorination system with a chemical-free, ultraviolet-light disinfection system, reducing residual chlorine and lower operating and maintenance costs.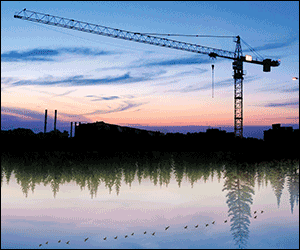 "The Municipality of Brockton is very appreciative to receive funding from the Government of Canada and the Federation of Canadian Municipalities," said Chris Peabody, mayor of Brockton. "The $598,000 funding will go toward replacing our chlorination system at our sewage treatment plant with an ultraviolet light (UV) disinfection system. Our citizens value the river where the wastewater treatment plant sits. The Saugeen River hosts a world-class sport fishery, and this grant will go a long way to enhancing this beautiful marine habitat."
The Township of Georgian Bluffs will receive $71,800 to assess opportunities to retrofit and upgrade an anaerobic digester at the Derby Wastewater Treatment Plant. The project aims to increase onsite renewable energy generation, divert waste from landfill, and produce soil fertilizer. This will both improve the overall performance of the facility and decrease its operating costs.
The City of Guelph will receive $174,550 to study the feasibility of building a net-zero-energy library as part of the innovative zero-carbon Baker District, as well as an additional $175,000 for a study that will support its work with Wellington County on reducing food waste.
Bruce County will receive $148,750 to complete a study on the technical and financial requirements associated with using the surplus electricity it generates to produce and store hydrogen in the region. The study will explore the possibilities of this emerging sector for not only the region's economy but also eventually the province's and the country's.
In addition, the Township of Warwick will receive $23,300 to investigate energy-efficiency and low-carbon measures for incorporation into the design of a net-zero multi-use community centre.