International water and wastewater treatment company BluMetric has opened up shop in Barrie, Ontario, from where it will serve the City of Barrie and Simcoe County. The new shop is the result of BluMetric's purchase of Vicinia Corporation, with whom BluMetric had worked on wastewater treatment plants in Simcoe and in Muskoka District.
Former owner of Vicinia, now BluMetric Barrie office manager Christopher Hauschild was happy with the situation. "I jumped at the opportunity to work with this dynamic group of people so that we can introduce a new range of expertise and services to our loyal and well-established client base. BluMetric has a unique attitude toward service delivery–it is large enough to bring comprehensive services to clients, yet t remains innovative and is able to bring leading-edge approaches and technologies to fruition."
Included amongst a number of services the company's Barrie office will be providing are environment, health and safety management; hazardous material management; hydrogeology and hydrology; environmental site assessments; wasterpower and hydraulic structures; and solid, liquid, hazardous and biomedical management. Much of the work will be completed in conjunction with the company's offices in Toronto and Kitchener.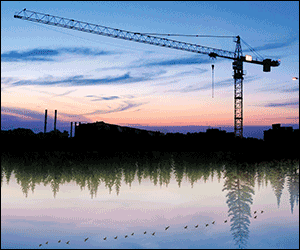 "This marks the opening of BluMetric's tenth office worldwide," said CEO William Touzel, "and is part of our strategy to strengthen our presence in the Windsor-to-Quebec corridor."