Residents living in the Hamlet of Entwistle and the Summer Village of Nakamum Park could soon be connected to a reliable supply of safe drinking water.
Entwistle currently uses groundwater as the source of its drinking water, while residents of Nakamun Park use personal wells or truck in potable water.
Both Entwistle and Nakamun Park are located in the Athabasca River basin. Under the Water Act, transferring water from one river basin to another requires a special act of the legislature. Bill 42 was introduced in the legislature on November 2, 2020.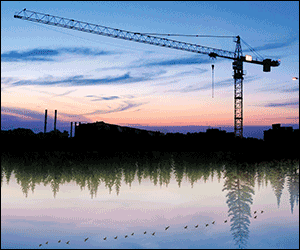 "Everyone deserves safe drinking water and we are making that happen," said Jason Nixon, minister of environment and parks. "Approving this interbasin transfer will help put an end to ongoing drinking water issues in Entwistle and Nakamun Park by connecting residents and businesses directly to a source of high-quality drinking water."
If passed, Bill 42 will approve the interbasin transfer required to supply about 500 residents in Entwistle and Nakamun Park with drinking water treated by EPCOR Utilities in Edmonton. The water would be supplied through a connection to the West Inter Lakes District regional waterline in Parkland County. Construction of the regional waterline connection is expected to create about 135 temporary jobs in the region.
"Connecting Nakamun Park and Entwistle to safe, reliable drinking water marks a milestone along a 15-year journey," said Joe Blakeman, reeve of Lac Ste. Anne County. "I commend all municipalities and political leaders involved for setting aside their differences and working collaboratively on a project that will be benchmarked as the longest water line in Alberta upon completion. Bill 42 is a fitting conclusion to this exceptional project, and Lac Ste. Anne County is 100 per cent in favour of its passing."
After considering other options, such as sourcing drinking water from lakes or groundwater, or trucking in water, local authorities decided to pursue a connection to the regional waterline, with strong support from local residents and the business community.
"Providing Entwistle and Nakamun Park with a long-term stable water supply is essential for our communities to continue to grow and prosper," said Tracey Melnyk, deputy mayor of Parkland County. "This interbasin transfer will help do just that. We are proud partners and very supportive of the excellent work the WILD Water Services Commission continues to do to provide stable, clean drinking water to our communities."
If passed, Bill 42 would authorize the inter-basin transfer of about 175,000-cubic-metres of treated municipal drinking water per year from the North Saskatchewan River. This volume of water would serve about 500 people with minimal environmental impact, according to the announcement by the Government of Alberta.