Applications for funding of the fourth intake of the BC Rural Dividend program will be accepted Nov. 15th to Dec. 15th, 2017, Minister of Forests, Lands, Natural Resource Operations and Rural Development Doug Donaldson announced yesterday morning. Previous funding has successfully support small-scale water projects across the province.
"I encourage local governments, not-for-profit organizations and First Nations to get their applications submitted," said Donaldson. "We're committed to action that will strengthen rural economies and provide jobs in rural communities."
Single applicants can apply for up to $100,000 for community-driven projects and must contribute at least 20 per cent of the total project cost. Partnerships, involving more than one eligible applicant, can apply for up to $500,000 and must contribute 40 per cent of the total project cost.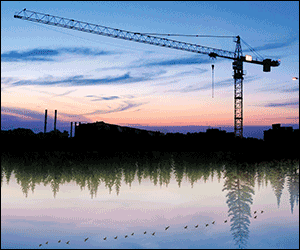 Past projects have included:
Development of an Operational Sustainability Plan for the Solar Aquatics Water Reclamation Centre in the district of Barriere.
A report from the Bulkley Backcountry Ski Society to ensure that any new backcountry cabin has access to water and other necessities.
An Elk River Watershed Alliance feasibility study and implementation plan for a composting outhouse.
Permitting the Corporation of the Village of Slocan to recruit a professional consultant to develop a long-term waterfront management and development strategy.
The project-development funding stream will provide up to $10,000 to help communities with limited capacity build the business cases and feasibility assessments needed to develop strong projects and support the development of future project applications, such as those above.
Under the BC Rural Dividend program's special circumstances allowance, which is used to help rural communities facing economic hardship, funding will also support those communities hard hit by wildfires in 2017.
Projects will be assessed and approved based on the following criteria:
Rural communities most in need
Improved community resiliency and economic strength
Partnership building and enhanced shared prosperity
Project feasibility and sustainability
Economic impact on rural communities
Attracting and retaining youth
Innovation in economic development
The fourth intake program guide and detailed instructions on how to apply are available on the BC Rural Dividend website: www.gov.bc.ca/ruraldividend
Fourth intake results will be announced before March 31, 2018.