The City of Barrie has joined Ontario's province-wide wastewater surveillance initiative for COVID-19 monitoring in municipal wastewater.
Starting this week, the City will be providing samples from its wastewater treatment facility to labs that will run analysis to determine the amount of COVID-19 present.
"Wastewater surveillance serves as an additional tool that the health unit can employ in conjunction with other sources of information, such as testing data, in effectively understanding and responding to COVID within our communities," said Dr. Lisa Simon, associate medical officer of health for the Simcoe Muskoka District Health Unit.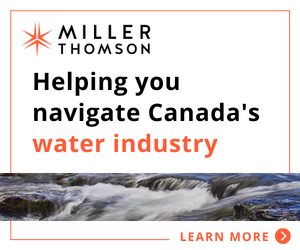 Studies have shown that a significant proportion of people with active COVID-19 infections shed the virus in their stool, sometimes even before their symptoms start. Barrie's Wastewater Treatment Facility collects and treats wastewater from across the city, which allows for centralized measuring of the level of the COVID-19 genetic material (known as RNA) present in the wastewater. This data can help shed light on whether the number of infected people in Barrie is increasing, decreasing, or staying the same.
The Ministry of the Environment, Conservation and Parks is supporting Ontario Tech University to run the testing and analysis on the samples. The Wastewater Treatment Facility in Barrie will courier samples directly to Ontario Tech University's lab in Oshawa for analysis.
Additionally, as requested by the province and in further support of the initiative, the City will be providing samples directly to the University of Ottawa. The samples will be from the Wastewater Treatment Facility and from the collection system near Roberta Place. The samples will help the University of Ottawa with its on-going research into the new B.1.1.7 UK variant of the virus.
The City of Barrie notes that this initiative poses no risk to the public or city workers. Wastewater systems are closed off from the public and there is currently no epidemiological evidence that wastewater is a route of transmission of COVID-19. Wastewater workers will continue to follow routine practices to prevent exposure to wastewater.