British Columbia's District of Sechelt will conduct a field test to evaluate a novel method for removing hormones, pharmaceuticals, and other endocrine-disrupting compounds (EDCs) from treated wastewater effluent before it is used as reclaimed water. The project is being made possible through a $169,000 Green Municipal Fund grant, which was announced on January 30 by president of the Federation of Canadian Municipalities (FCM) Brad Woodside and representative of West Vancouver—Sunshine Coast—Sea to Sky Country John Weston.
"I'm always so proud when I see communities in our riding taking a leadership role in innovation, particularly when we're looking at how to reclaim vital resources, in this case, water, ensuring a high standard of stewardship and setting a strong example for others," Weston said. "On the Sunshine Coast, we value the partnership with FCM not only on wastewater treatment, but also on other initiatives that will bring all orders of government together to benefit our community."
The project will be focused around Sechelt's innovative Water Resource Centre, an advanced treatment facility designed to produce water suitable for agricultural and industrial uses, and for irrigation of recreational and public areas.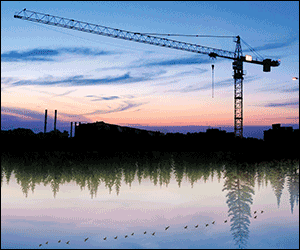 The field test will be divided into two stages. First, wastewater biosolids will be used to create biochar, a specialized form of charcoal. The charring process is expected to destroy any EDCs in the biosolids. Secondly, the resulting biochar will be used to filter the reclaimed water, capturing and biodegrading the EDCs.
If the test goes according to plan, Sechelt will begin work to upscale and implement the technology as part of a reclaimed water system, and will investigate opportunities to commercialize the process for use by other communities.
"The use of reclaimed water would reduce the demands on our community's potable water supply and could provide water for local commercial endeavours," said Sechelt mayor Bruce Milne. "Once it is determined that this can be done in a safe and efficient manner, it will give us another opportunity to reclaim resources from what was once considered waste. Becoming a zero-waste community is one of the goals of our Sustainability Plan."