Axine Water Technologies has signed a wastewater services agreement with a leading supplier of computer storage technologies and solutions. Under the multi-year agreement, Axine will install, monitor, and service a wastewater system at the customer's manufacturing facility in California.
The Axine system will electrochemically treat toxic wastewater contaminated with organic solvents generated during the manufacturing process. Currently, the wastewater is trucked off-site to a remote location for incineration.
The customer's goal of installing the Axine system is twofold. First, to treat the wastewater on-site so it can be beneficially reused. Second, to eliminate the practice of off-site wastewater trucking and disposal. Achieving these goals will enable the customer to streamline operations, reduce costs, lower risks, and improve environmental performance. The agreement follows several months of testing and piloting Axine's technology. The system will be operational in Q2 of this year.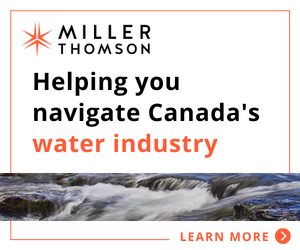 "This project is a great example of how Axine can address wastewater pain points and create value for customers," said Jonathan Rhone, Axine's CEO. "We're seeing demand for our solutions from customers across the electronics, pharmaceutical, and chemical industries. They're looking for new solutions that can cost-effectively treat wastewater containing toxic organics or ammonia to lower costs and risks, and simplify operations."
"Axine is a leading clean technology company and a great example of how made-in-British Columbia technology is having a positive impact around the world," said the Honourable Amrik Virk, B.C.'s Minister of Technology, Innovation and Citizens' Services. "Cleantech employment growth, supported by our #BCTECH Strategy, is high with the number of B.C.-based employees up 35 per cent to more than 8,500—and we look forward to continued growth of the sector."
Assembly of many electronic components involves multiple washing processes to remove residue, oil, acids and other lubricants and contaminants before during and following various process steps. This can generate large volumes of wastewater containing alkaline, acid solutions, heavy metal wastewaters, paint, plating residue wastewater, and other metal fabrication wastewaters. Polishing, grinding and dicing operations in semiconductor manufacturing also produce wastewater high in suspended solids, including silica, aluminum, and cerium oxide.