Funding for improving the efficiency and capacity of wastewater treatment in the Town of Atikokan, Ontario has been announced. The upgrades, in turn, will help to protect the Atikokan River.
"Investments in essential public infrastructure are vital to building healthy and resilient communities," said Marcus Powlowski, member of parliament for Thunder Bay–Rainy River. "The upgrades to the Atikokan sewage system will ensure residents benefit from safe and reliable essential services for years to come, while also protecting the Atikokan River."
The project involves the rehabilitation of Atikokan's existing sewage treatment plant and five pumping stations. The work also includes the replacement of three blowers and an aeration system to reduce operating costs and energy consumption.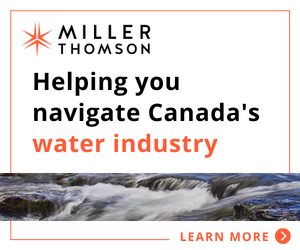 "Ontario is investing over $970,000 for the people of Atikokan to ensure the safety and well-being of the community for years to come," said Dave Smith, member of provincial parliament for Peterborough-Kawartha. "I'm proud to be a part of a government that continues to prioritize strategic investments like the upgrades to Atikokan's Sewage Treatment Plant, providing clean and safe water for this community."
The Government of Canada is investing $1,166,964 through the Green Infrastructure Stream (GIS) of the Investing in Canada plan. The Government of Ontario is providing approximately $972,373, while the Town of Atikokan is contributing $778,073.
"The Investing in Canada Infrastructure Program Green stream funding will allow the Town of Atikokan to complete upgrades at five pump stations throughout the Town as well as complete additional upgrades at the Sewage Treatment Plant," said Dennis Brown, mayor of Atikokan.
"The upgrades outlined in this funding will help to increase the reliability and improve the performance of the sewage system, all while decreasing maintenance costs and improving efficiency," added Brown. "I would personally like to thank our federal and provincial partners for approving our application and for investing in our community. So, thanks to everyone for making a great improvement in Atikokan."