Last Friday, community members celebrated the completion of a multi-year upgrade project for the Arrow Creek Water System. The event, hosted by the Regional District of Central Kootenay (RDCK), provided guests with the chance to learn about the history of the local water system, which was originally constructed in 1929.

"While the reason for the event was to mark the completion of the recent upgrades, it was also an opportunity to celebrate the long history of the system and the many people who were involved in bringing clean, plentiful water to the communities of Erickson and Creston, which was key to agricultural success in the area," said Tanya Wall, chair of the Arrow Creek Water Treatment and Supply Commission and RDCK director of Electoral Area B.

"It's great to see this multi-year project reach completion here in Erickson," said François-Philippe Champagne, Minister of Infrastructure and Communities in statement provided to the community. "These vital upgrades to the community's aging water infrastructure have helped renew the Arrow Creek system and extend its life, ensuring cleaner drinking water is available to residents of Erickson and Creston for generations to come."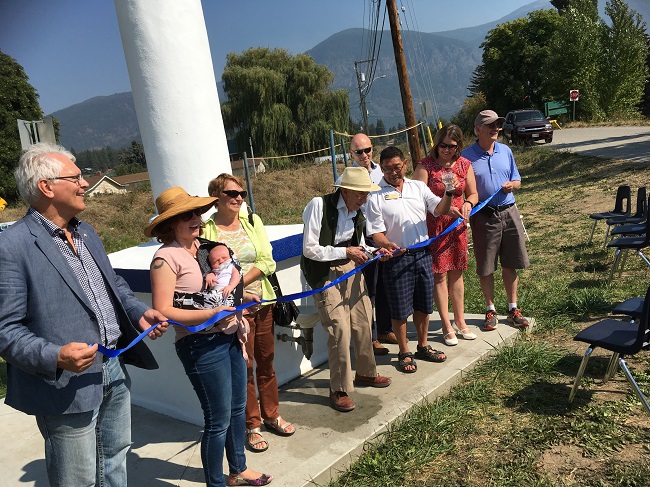 The Arrow Creek Water System supplies the Town of Creston and the Erickson community with drinking and irrigation water. The upgrade project spanned eleven years and included the replacement of 11 kilometres of transmission line, construction of two enclosed reservoirs, transmission line metering installation, and the installation of three pressure reducing stations.

The upgrades were primarily funded by a $4.16 million contribution from the Clean Water and Wastewater Fund and by a $2.92 million contribution from New Build Canada Fund–Small Communities Fund. The project also received $712,000 in federal Gas Tax funding from the Union of BC Municipalities' (UBCM) Community Works Fund.